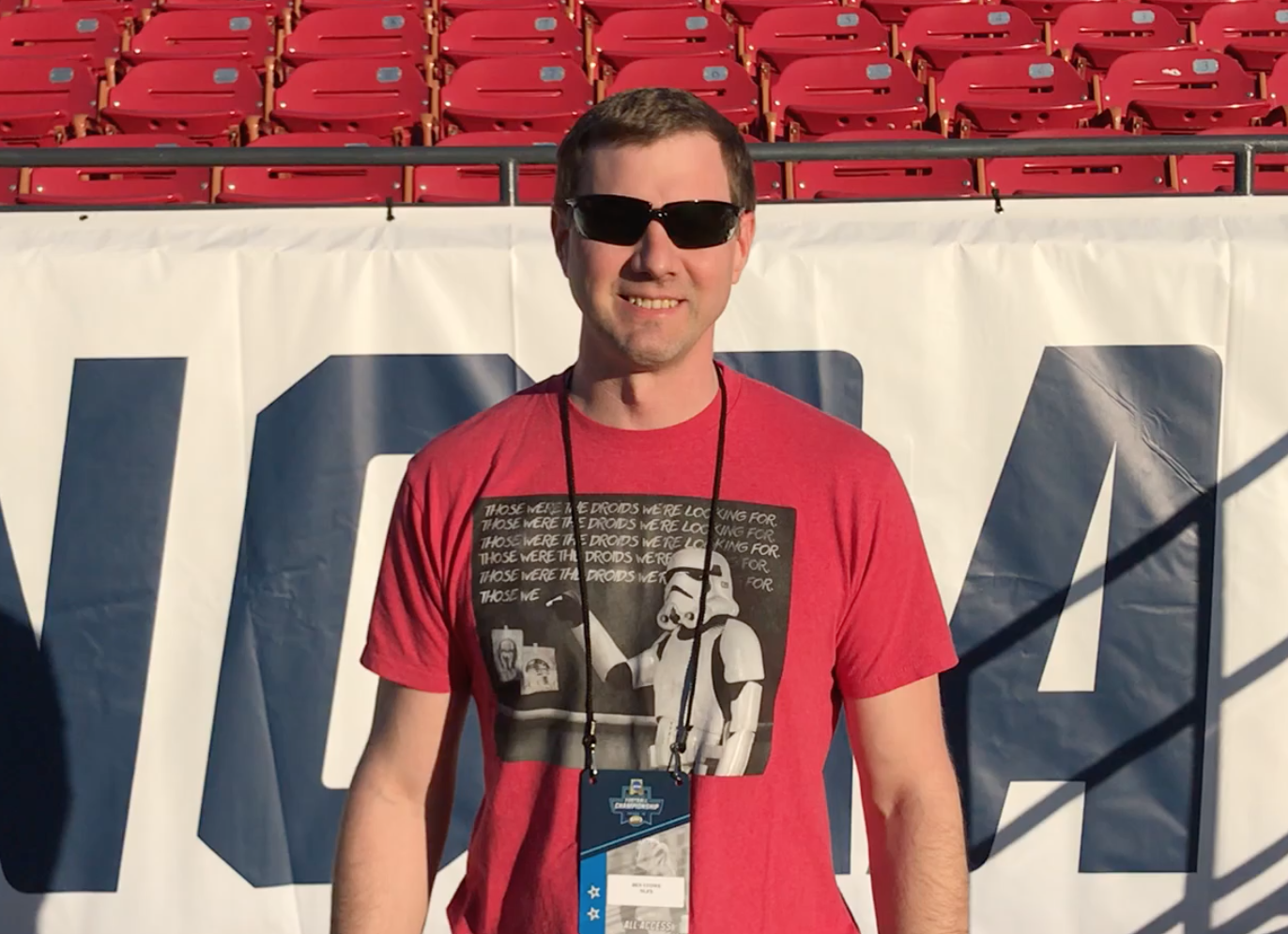 Got a big RF gig coming up and worried about how you'll handle the spectrum and all those frequencies? Here's something to put those jitters in perspective: coordinating RF for a sold-out football game in a stadium of 21,000 fans, broadcast live to a crowd of millions on ESPN. This was the exact situation Ben Stowe found himself in a few weeks ago working as the on-site coordinator, in partnership with Jason Eskew at Intermod Analysis, for the FCS Championship game held in Frisco, TX.
Stowe has been active in nearly every part of RF for over 25 years. He's had experience with touring acts that include Grammy Winners, Rock and Roll and Country Hall of Famers and Dove Award winners. When not working on a a gig, he spends his time training, lecturing, and writing as well as serving as the President of NLFX Professional, a supplier of sound, lighting and video systems.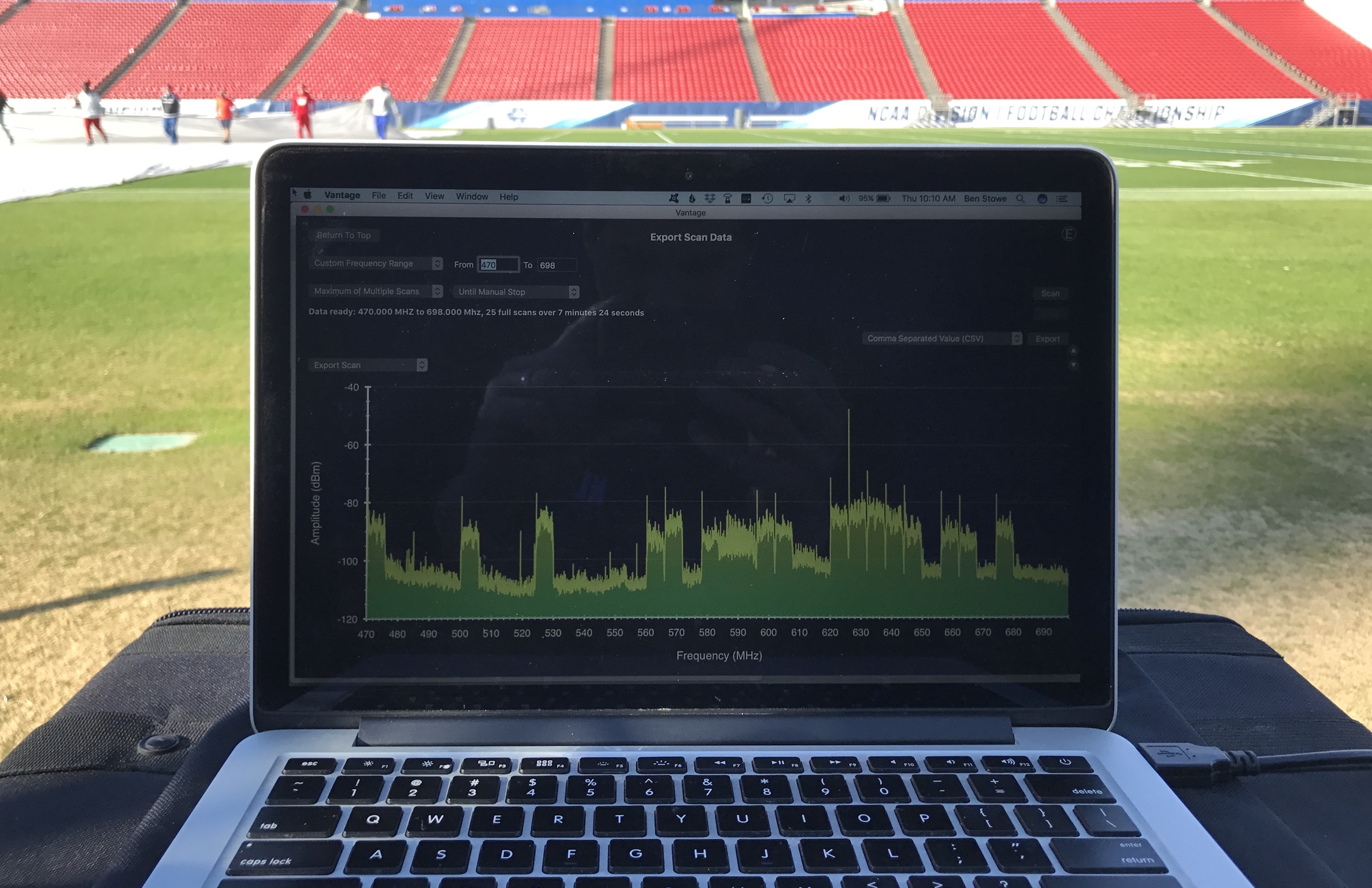 But this—the FCS Championship game, which North Dakota State University went on to win against number one seed James Madison—held a multitude of frequency challenges, even for a twenty-five year vet like Stowe.
"Every installation and event has it's challenges," Stowe described, looking back on the game. "It was in a very crowded RF market with a lot of existing TV, etc and we were putting in over 100 channels of wireless that had to work seamlessly and flawlessly on gameday. There were a lot of entities involved, between media, teams, outside coordinators, etc. Getting everyone on the same page can be a task at times."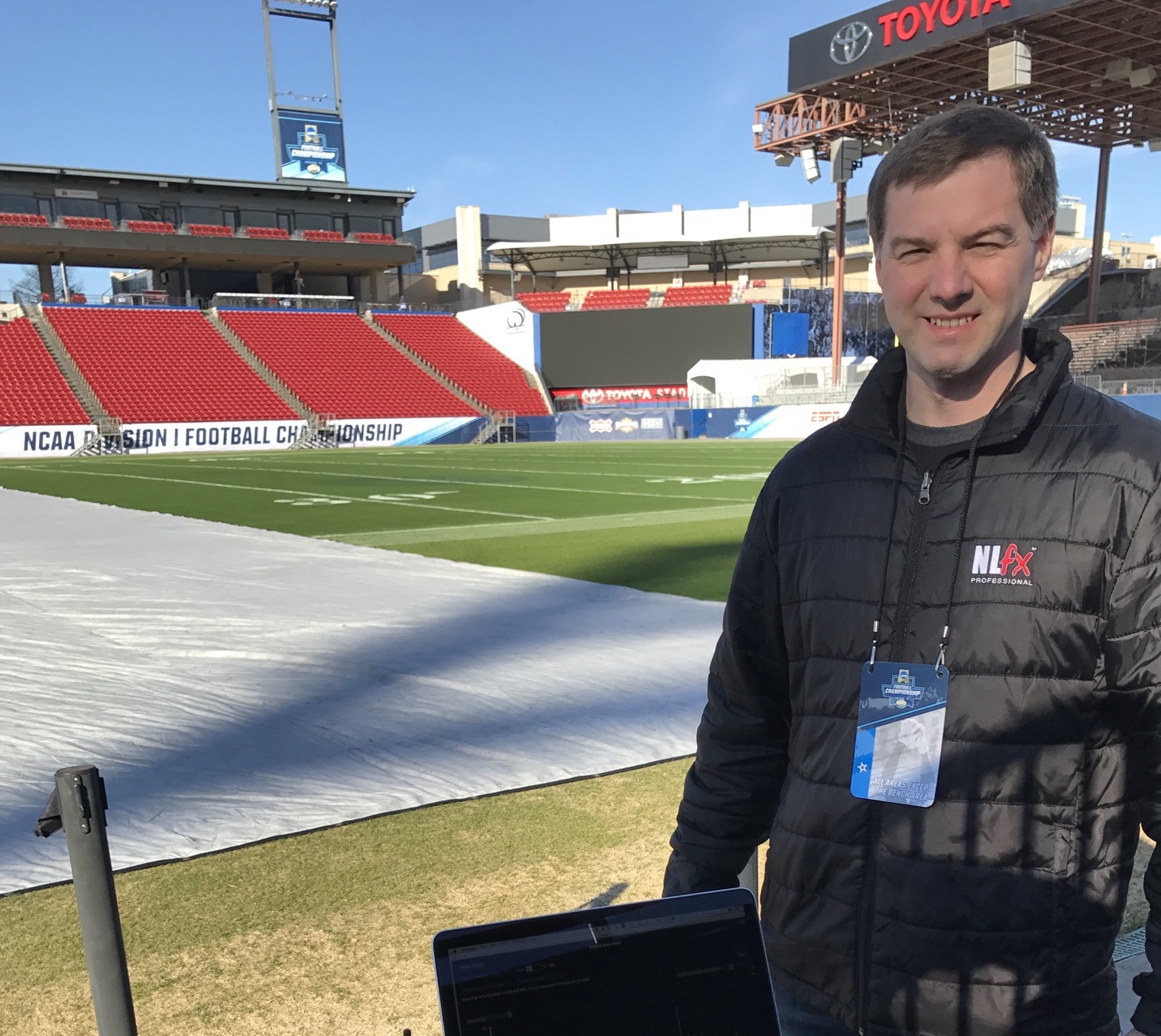 Prep work began about a month before the big day, even though this was Stowe's sixth year as on-site coordinator for the game. "It's a stadium I'm familiar with and that helps a lot, " Stowe recalled. "But things change periodically in the RF environment and of course every event utilizes different equipment, so we paired historical data with the live scans that the RF Venue equipment provided us to create updated, meaningful information from which to work."
Photo Credit : Richard Grossman
Thankfully, RF Venue products have been a long-time part of Stowe's toolbox. "I use virtually every RF product on the market," Stowe described. "The majority of the devices I see on gameday are Telex intercoms, Sennheiser & Lectrosonic mics, but ultimately RF is RF….I very frequently use RF Venue's Diversity Fin and CP Beam antennas, and for frequency management I use the RackPro with both Vantage and Clear Waves."
Knowing your tools inside and out is invaluable, as Stowe's wealth of experience certainly helped him keep calm on game day. When asked about what to do if a problem does come up, Stowe responded, "Have a plan. Understand the environment before specifying and installing a system. Solve problems before they exist."
Thanks to Ben for taking time out of his schedule to chat about his experience.