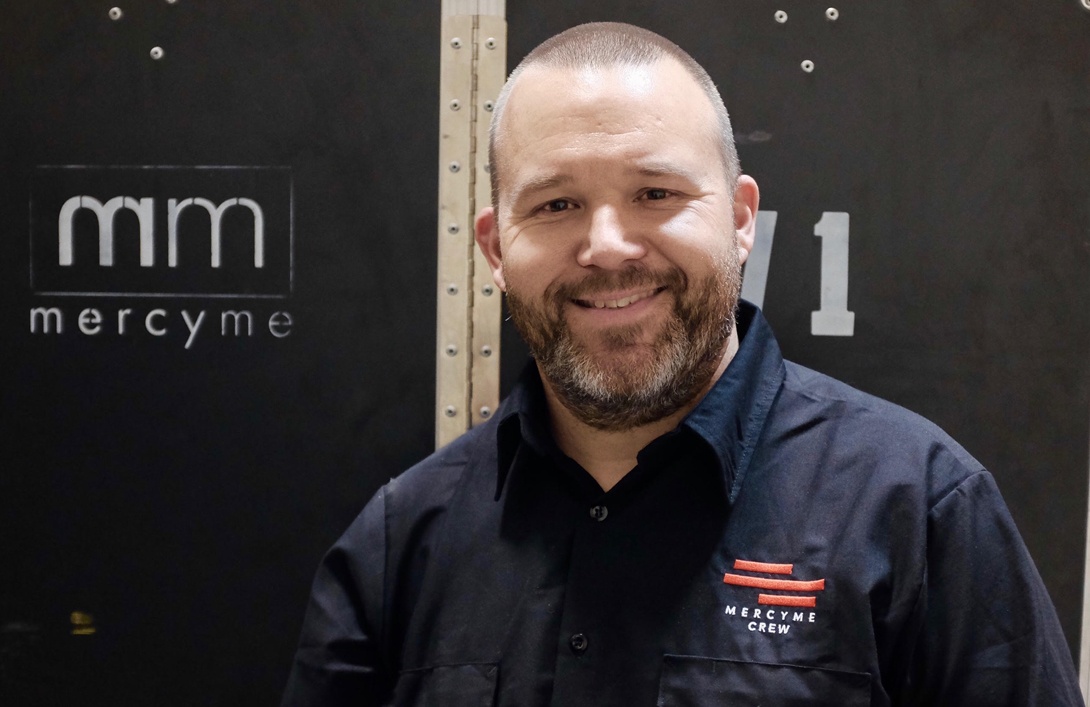 We never know the random connections that propel us through life, the moments that somehow unlock doors that we've been stumbling to find. Those moments that are somehow transformative, though we often only realize so in the clarity of hindsight. Such a moment came for RF engineer Daniel Martin in 1996 in the small Louisiana town of DeRidder when a slowly-burgeoning Christian rock band named MercyMe happened to come through town.
Martin was clearly hungry for knowledge at a young age—at 12, he was already in charge of his local church's media department. "We had a thousand seat auditorium and did many productions throughout the year, including promoting and hosting concerts," Martin recalled. "As we would do these productions, I would be involved in the entire process: creative planning, implementation, and execution."
That same role in the church would eventually lead to the meeting that would change the course of his life, sending him down the path of full-time road warrior. Martin describes the interaction with the modesty typical of someone willing to wear any hat needed: "I met MercyMe in 1996 when they were in town doing a concert at our church. They didn't have a front of house guy…or crew, for that matter…so I stepped in and helped. I loved helping them, and continued to help here and there as they would come into our area."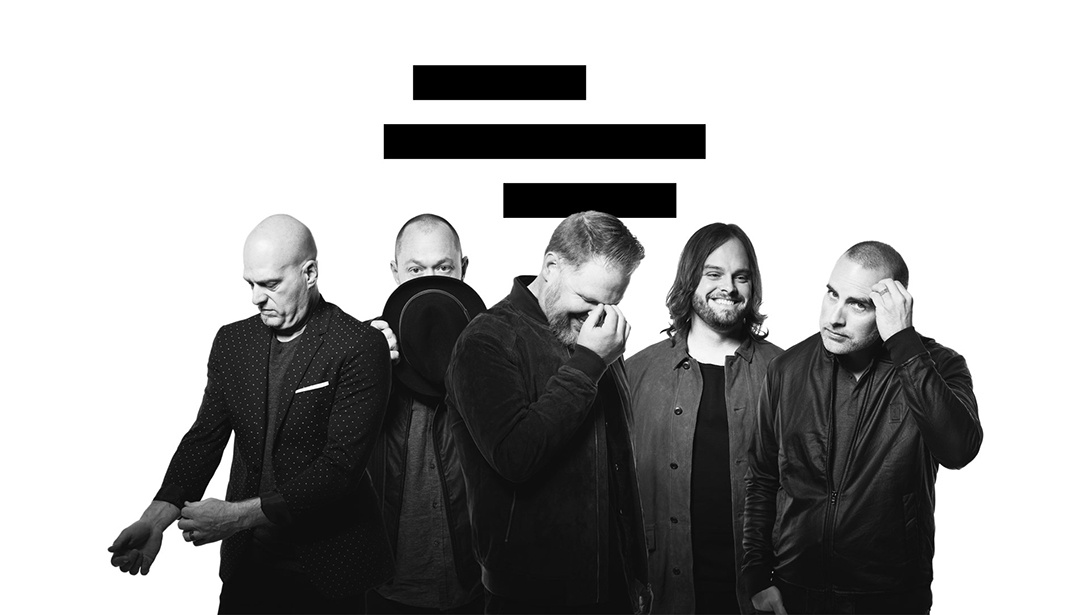 above: MercyMe
MercyMe may be a familiar name to many, especially those tuned into the worlds of contemporary Christian Rock, as the band has racked up a host of critical acclaim (including eight Dove Awards and several Grammy nominations).
However, the band sprouted from similarly modest roots, when singer and songwriter Bart Millard moved to Oklahoma City with guitarist Michael Scheuchzer and pianist Jim Bryson to set up a DIY studio in an abandoned day-care center.
Six independent albums later and a commitment to touring eventually led MercyMe to sign with INO records in 2001. The band's single "I Can Only Imagine" helped propel MercyMe to a new level of crossover success, and eventually led to their debut album Almost There being certified double platinum.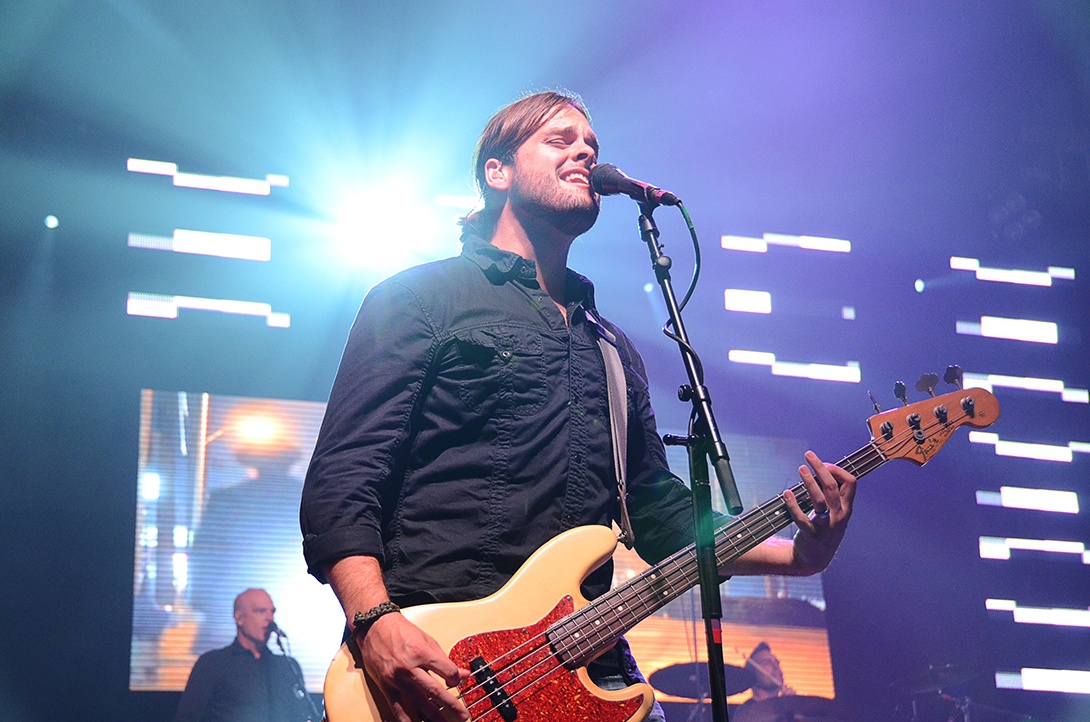 Above: MercyMe's Nathan Cochran
Around the same time, the band was to cross paths again with Martin, who was working at an audio company at the time, helping with sales, installations, rentals, and live concerts.
"In 2000, while I was still in college, MercyMe asked me to come work with them full-time," Martin said. "I accepted the job and began serving as their front of house engineer, road manager, bus driver, merchandise guy…and so on." Martin continued on the road with MercyMe until mid-2004, when he settled in Grapevine, Texas and took a job at a local church.
"We had a television broadcast that involved many elaborate productions throughout the year, including multiple Christmas services in the local American Airlines arena. While working in the media department in the church, we launched several satellite facilities which included implementation AVL at all campuses. Some of them were permanent solutions and others were portable. My job was moved to the Media Director for about 18 months, after which I oversaw 60+ media staff for all of the church campuses."
And yet the draw of the road somehow pulled Martin back, as 2009 saw him returning to the MercyMe fold. "I joined the team again in 2009 and presently am still employed full-time with them," Martin said. "My role on this tour varies. We are a small staff and pitch in to help where anyone needs it. My immediate roles are monitor engineer, patch guy, and stage manager. I take care of all of our on-stage talent…making sure they are comfortable and have what they need when they hit the stage. I ensure we stay on time, for the most part, and finish when we needed."
As with any large scale modern production, wireless plays an important role in MercyMe's stage setup. "Bart's been on a Shure UHF-R with a KSM9 capsule for years," Martin detailed. "We also have one dual receiver Shure UHF-R with KSM9 capsules for one of the opening acts, three Shure UHF-R receivers with belt packs for two guitars, and 1 headset mic used for speaking. RF Venue's CP Beam are used for in-ear monitor transmission for all talent."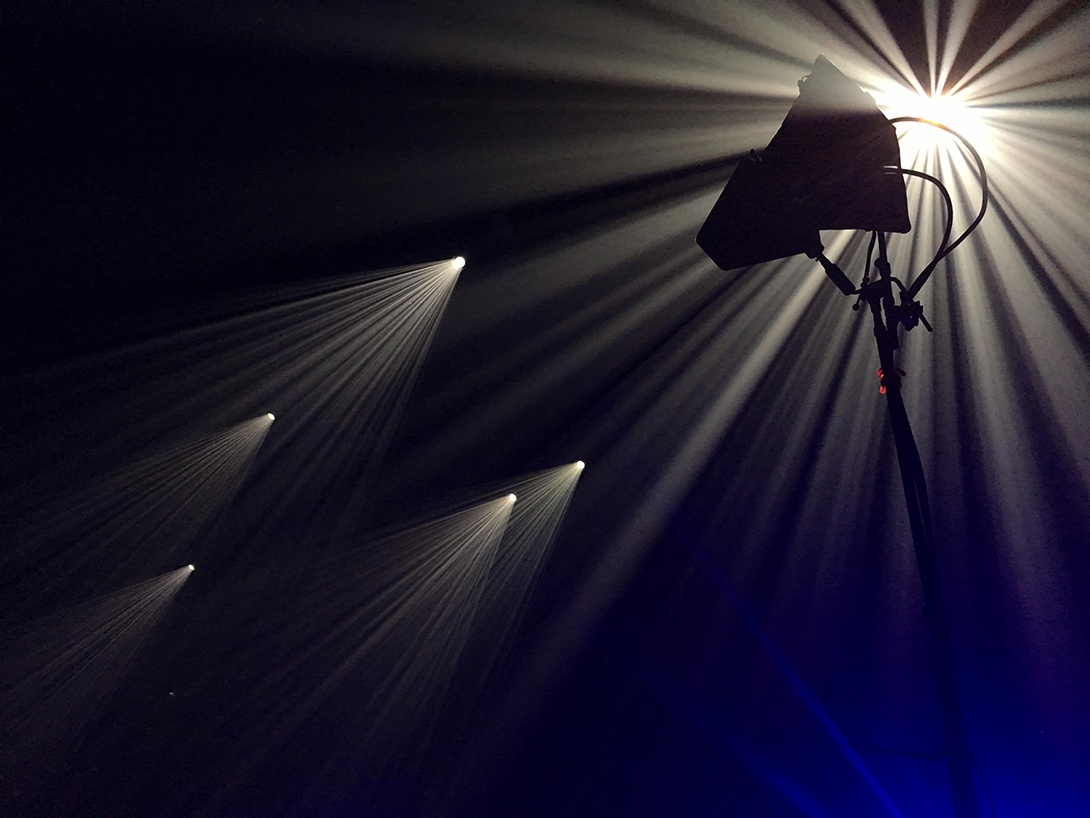 Above, the CP Beam Antenna in action
A touring act with the doggedness and determination of MercyMe needs a level of reliability with their wireless gear and luckily the CP Beam has delivered for Martin: "Before I had the CP Beam, I used a PWS Helical antenna. This was my first helical to use. It was bulky, heavy, and the copper wire inside the cone was fragile. We began to fly to more shows and I was unable to bring the bulky antenna with me so I started looking for other options. While at a music festival, I walked on stage and saw the CP Beam for the first time and was enamored. I loved the idea that I could fold it up and travel with me. I ordered one that day—a long time ago now! I have not had one dropout issue because of an antenna. The CP Beam is rock solid."
Thanks to Daniel for taking some time out of his schedule to chat, and make sure to stay connected here on the RF Venue blog as we continue profiling RF engineers around the world.
If you'd like to learn more about how the CP Beam can improve your wireless rig, be sure to checkout the video below and get in touch with your local RF Venue dealer.