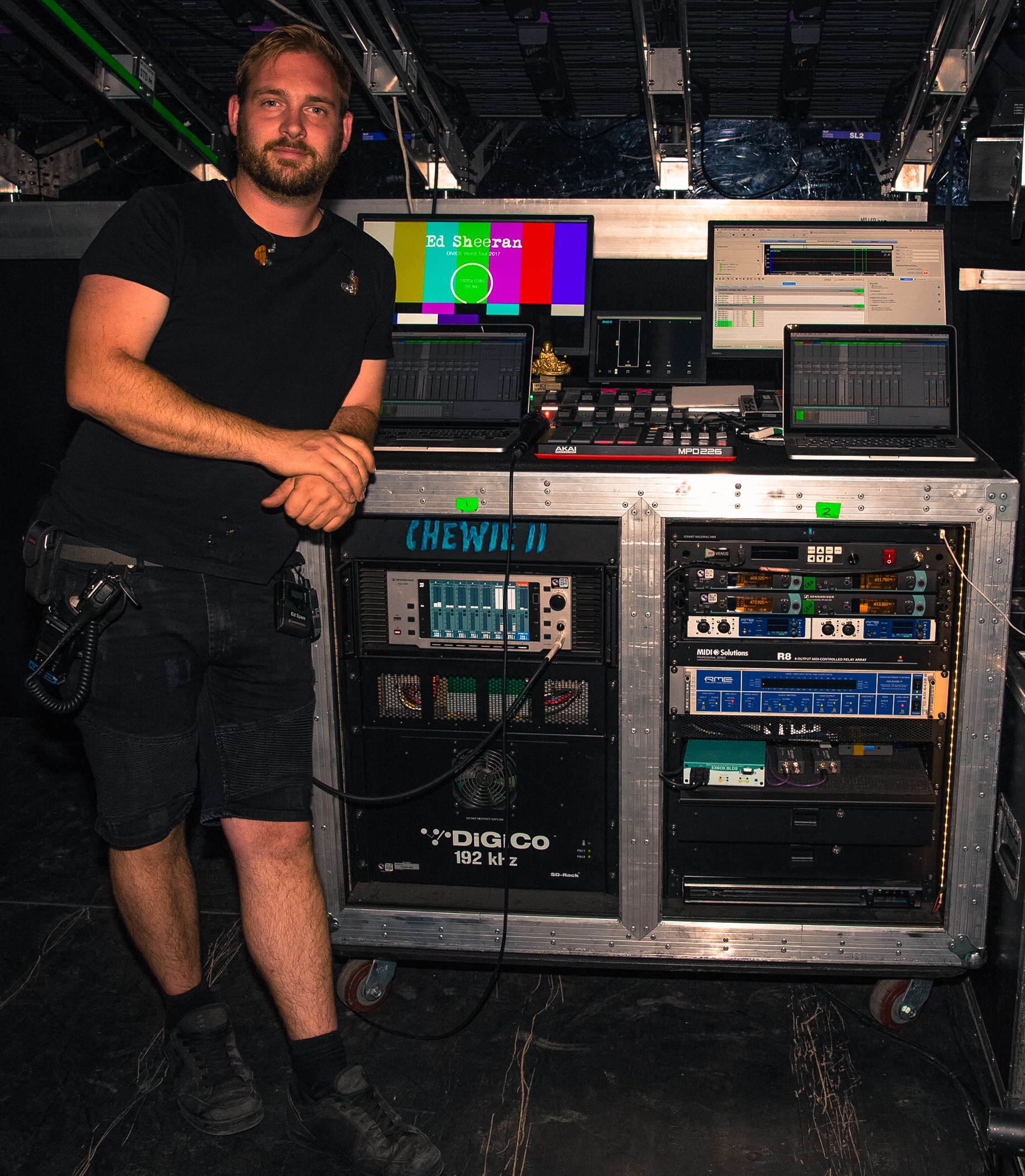 photo credit: Omar Franchi Photography
A complex stage rig and multi-channel RF setups are the norm these days, especially when dealing with massive stadium venues and bands with multi-member lineups, gargantuan backlines, and numerous versions of on-stage instrumentation. But what about when the gig is the extreme opposite – one musician on stage, working only with voice and acoustic guitar? Such is the situation Dave White found himself in when he joined the ranks of now-superstar musician Ed Sheeran's fold, albeit with one exception: he was mostly responsible for a complex looping foot-pedal system based around Ableton Live, endearingly named Chewie.
Photo credit: Ralph Larmann
Originally from the small town of Bournemouth in south UK, White started out in the early days like most audio engineers, working clubs, pubs and small local festivals. "I had been working in the events industry for 17 years, starting out as a young lad wiring speakers and systems and have worked for an array of companies and manufacturers over the years," White recalls. These days the massive touring crew of Ed Sheeran is more likely to be playing arenas, stadiums, and large festivals such as Glastonbury and Rock AM Ring.
White's official role on the tour is "Chewie Tech", the custom footpedal that Sheeran had built for him that relies on wireless communication with Ableton Live. The pedal allows him the ability to record, play back, and erase four loops at once, overdubbing live on stage. As well as looking after the audio coming to and from Chewie, White also handles all RF and stage audio, which at times can be quite a balancing act.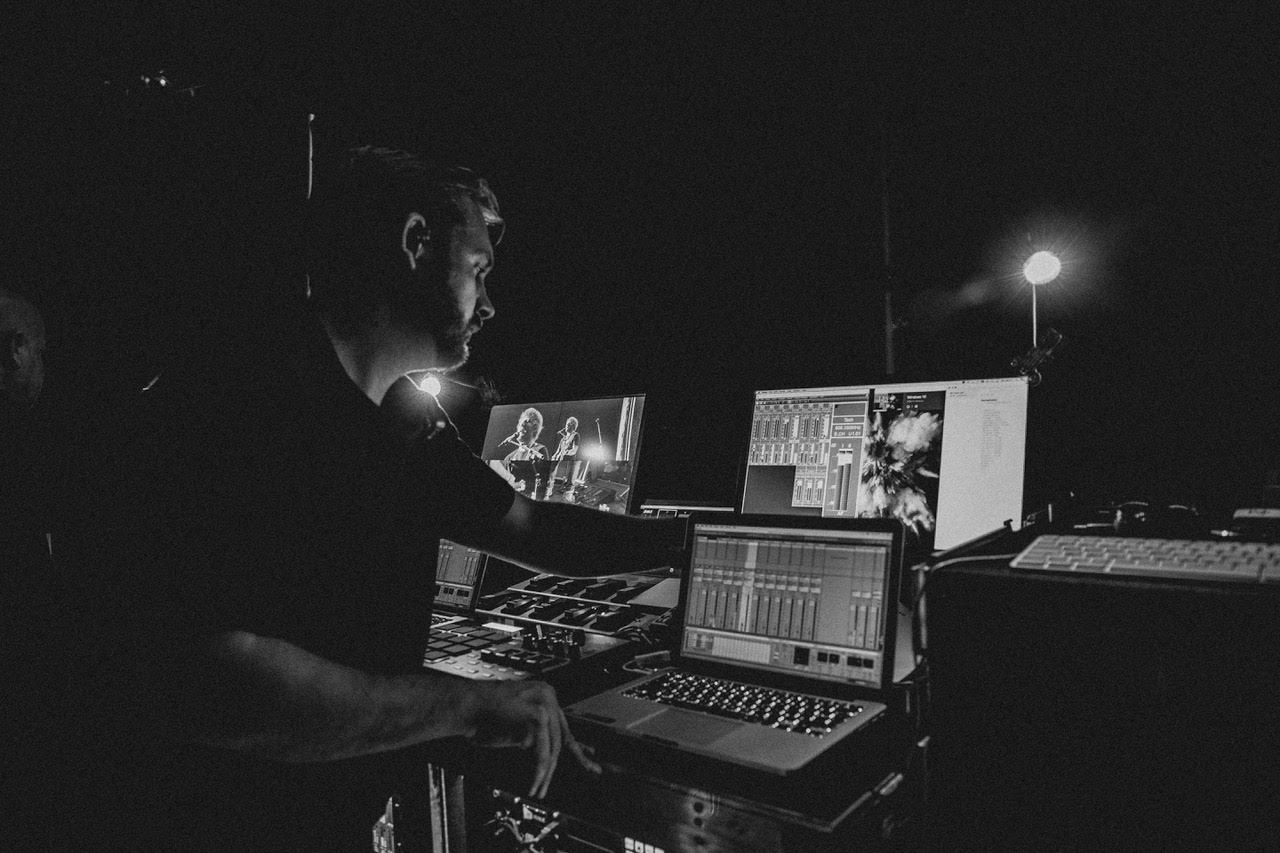 photo credit: Omar Franchi Photography
"The system around Ed has evolved over the years and has become a complicated beast. The main focus in the beginning was to build a looper system that Ed was comfortable using, but also we had to fit to the guidelines of Chris Marsh our FOH engineer, who insisted the system be completely digital from start to finish."
The pair relies heavily on Sennheiser's 9000 digital wireless system for all guitars and microphones used onstage, as well as incorporating 2000 Series IEM's for Ed, spares, tech's and guests. "On a day to day basis, coordination of the RF for the tour is one of the more challenging tasks" White said. He continued: "Traveling around the world and dealing with local signals in various ranges means that it is essential to be able to see the whole spectrum of the ranges your devises are working in."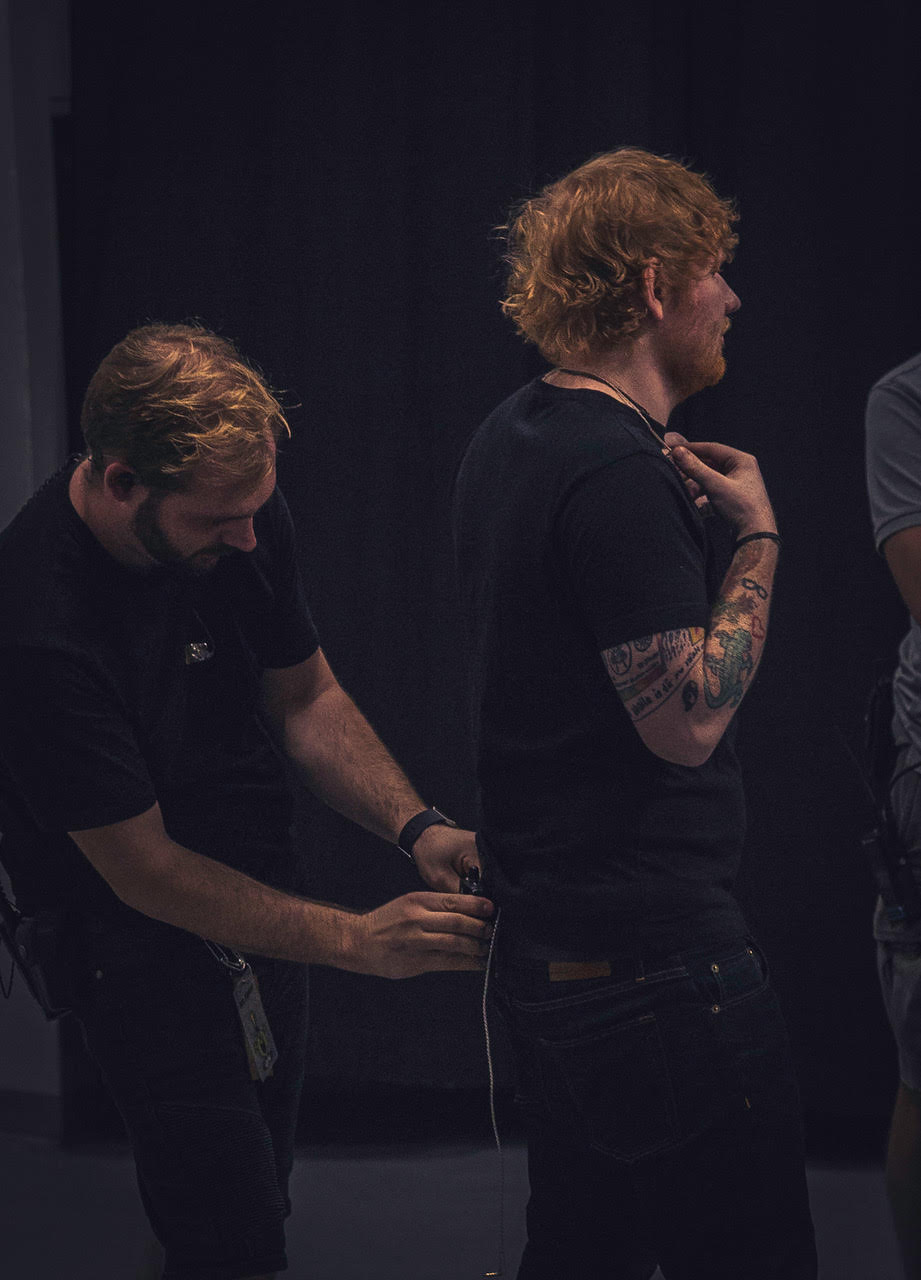 photo credit: Omar Franchi Photography
White has been a regular user of RF Venue's own Vantage, utilizing it's real time scanning to keep track of problems as they arise during showtime. "Vantage and my RF Venue RackPRO have been key in coordinating RF for any project I undertake. Some systems these days have RF scanners built into them like Sennheiser's 9000 system, but when you are working with multiple RF devices from different manufacturers in a selection of ranges, you need a wideband RF scanning system to view local interference, signal strength and intermodulation."
Sheeran's tour has truly been a global endeavor, meaning that White has had to adjust to RF conditions under a range of weather and venue conditions. He described South America as having had some of the most challenging shows so far. "There is no coordination and little guidelines for what sort of RF environment you are going to encounter," White described. "Without a spectrum analyzer to ascertain what is happening in the current space you're working in, it's like trying to shoot a target from a mile away with a bow and arrow in the dark. Using Vantage and Rack Pro, I can see the entire spectrum that I can use and what I need to avoid, and plot my show around that. RF environments can also change very quickly due to local sources, so being able to constantly monitor is an essential tool."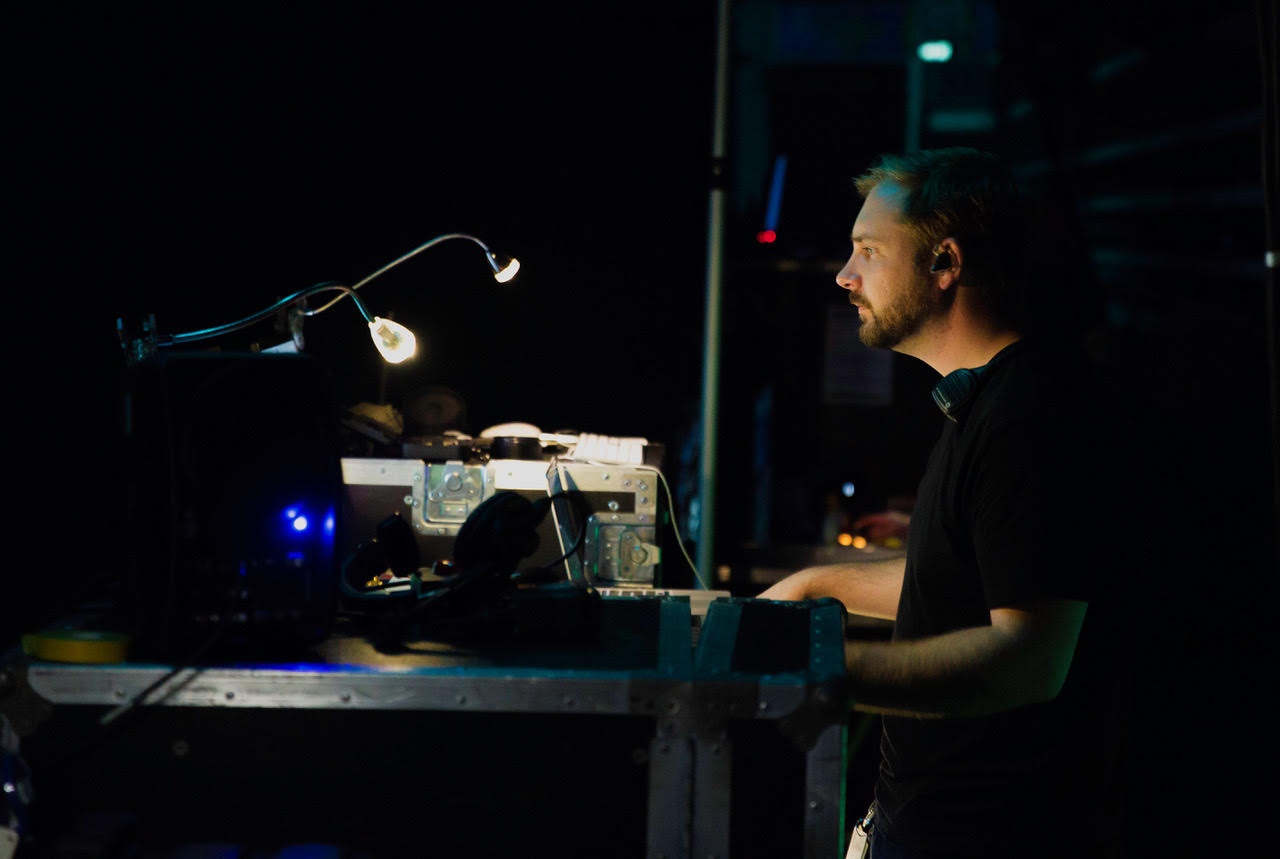 photo credit: Omar Franchi Photography
Thanks so much to Dave White for taking time out of incredibly busy schedule to chat. If you'd like to learn more about how Vantage can be incorporated into your RF rig, get in touch with an RF Venue dealer here.