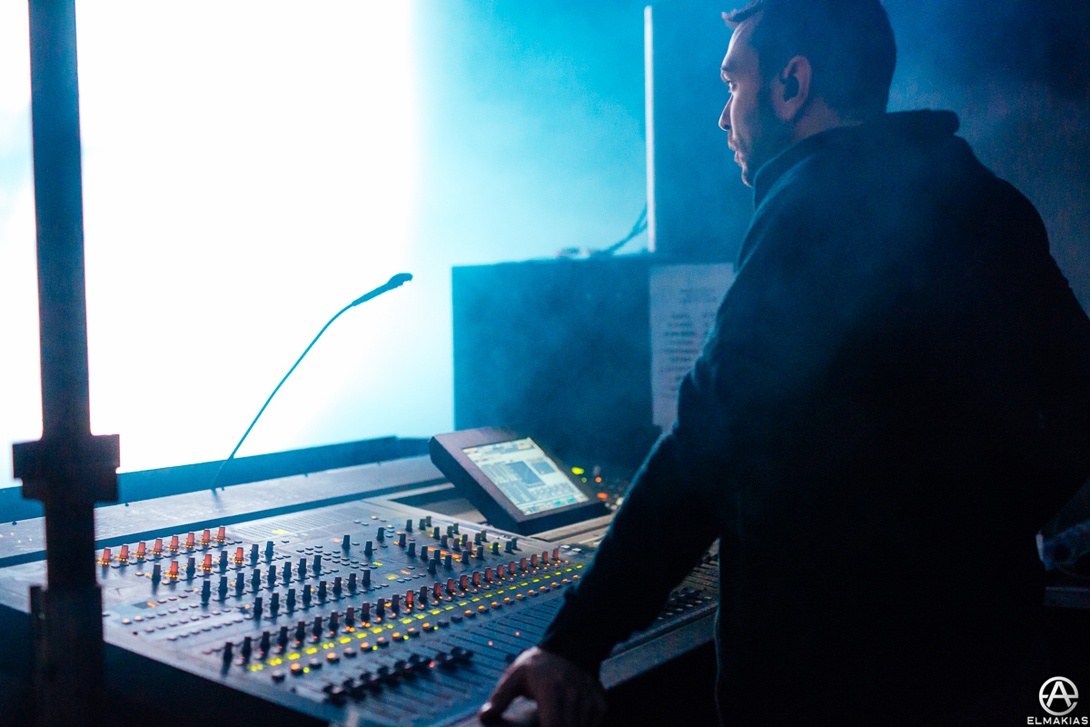 Drew Curtis' calendar is booked for the next year. And then some. The Chicago-born, LA-based RF engineer has been on the road with superstar Kesha running FOH, and has upcoming tours with Broods with FOH engineer Ricky Leon, with later jaunts to follow with Todd Terje and Jaga Jazzist. And that's not even mentioning the work he does with Telesonix, the wireless gear rental company Curtis owns and operates out of LA's Glassell Park.
Curtis' backstory is one that emphasizes a lot of hard work paying off, just like someone else regular readers might be familiar with. "I was introduced to some club engineers putting up posters and loading band gear for a promoter back in Chicago," Curtis recalled while we caught up between shows on the road. "I'd take any chance to shadow and learn when I could and was eventually hired by Kyle Manahan at Big Audio Inc. Since then I've taken tours and freelance jobs and whenever possible and am still learning more about audio (and RF) every day, though most of my work these days is at the monitor desk."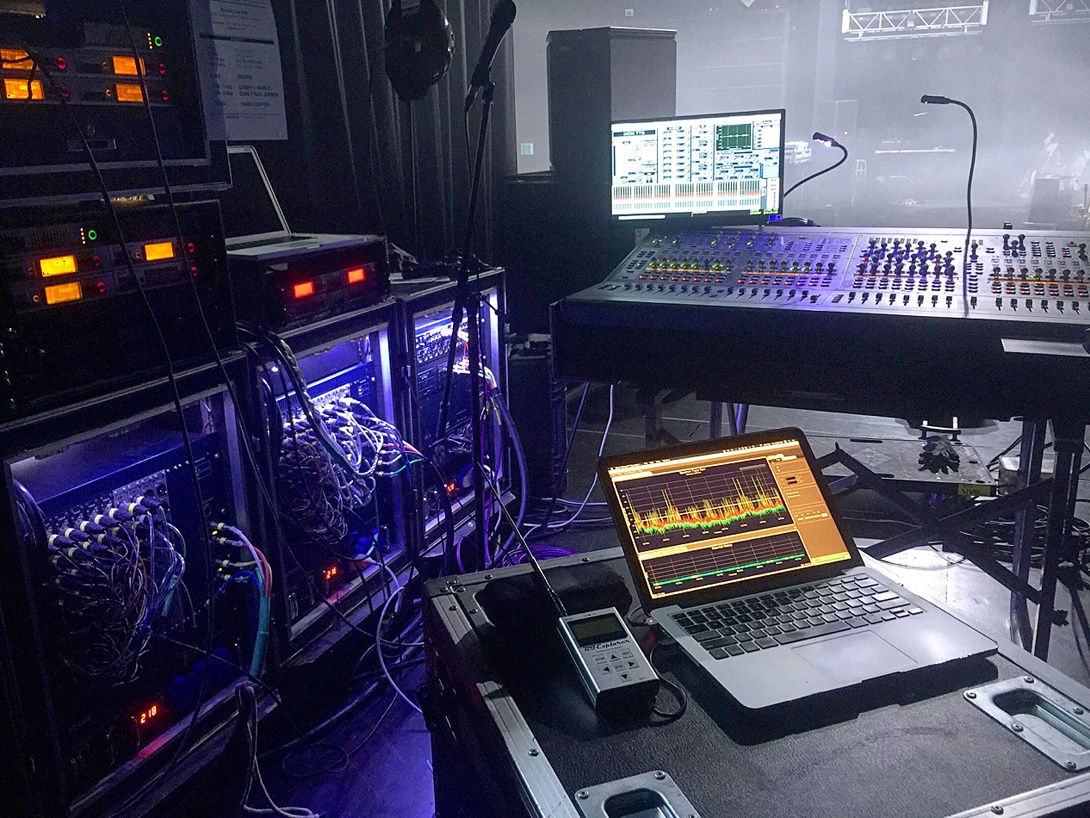 The 2017 Kesha tour and her band have reconfigured and streamlined to a new setup. "The show as of early 2017 is a straight-up rock band, no playback computers on stage," Curtis said. "Drums, bass, guitars and keys, and lots of confetti! She's been doing mostly universities throughout the US this year and is booked for some major US and Japanese festivals this summer and beyond."
Curtis initially connected with Kesha through recommendations from Jay Rigby (Prince, the 1975) and Vincent Casamatta (Prince, Halsey, Tegan and Sara), who are both primarily FOH engineers. Making those types of personal connections has been essential to Curtis' mobility and success. "Vince I met coming up in the industry in Chicago, and Jay I met via mutual friends in LA. Both are excellent engineers. I toured with Vince for years on AWOLNATION." And Curtis had similar words of praise for Kesha's team, saying they were super inviting from day one. "Some of the best people I've ever worked with."
Curtis and his team still employ a heavy artillery of wireless gear, including Shure PSM1000 IEMS, Shure UR4D+ / UR2 Handhelds with Telefunken M81 Capsules for Kesha's lead vocals, and a combination of RF Venue's Vantage, Clear Waves, and Shure Wireless Workbench for software.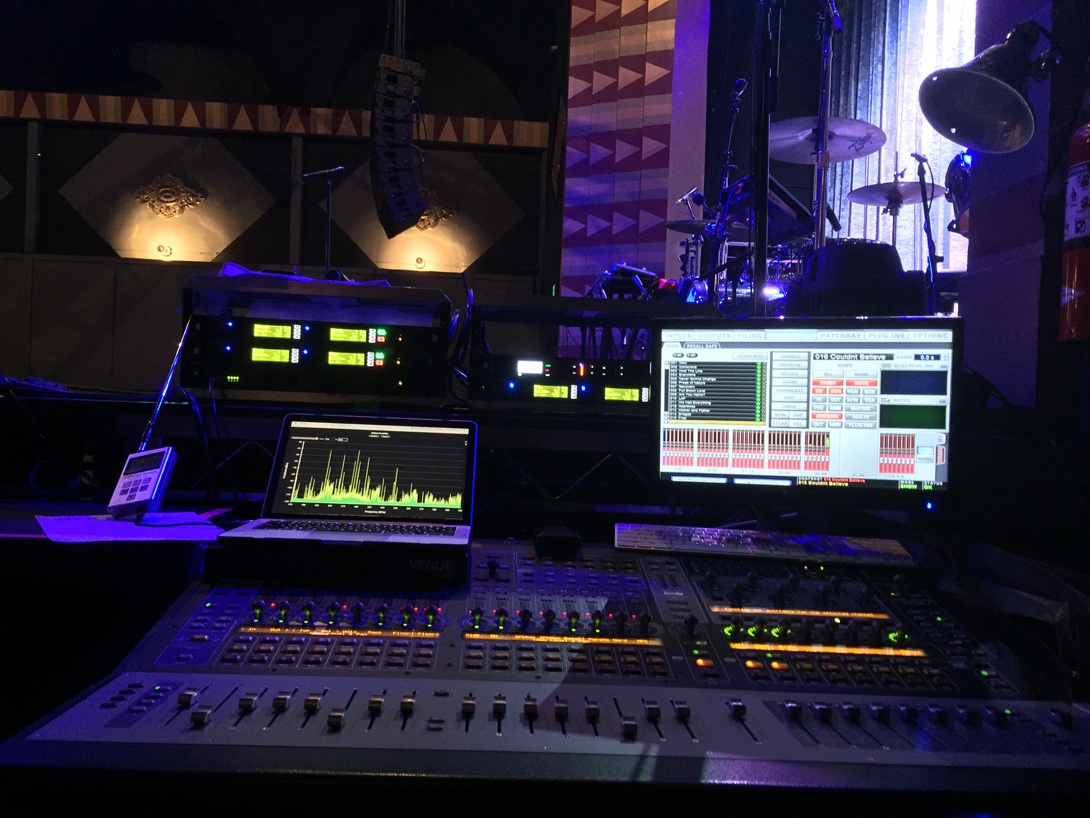 "I routinely use RF Venue's CP Beam antenna for IEM Transmitters and JH Audio's JH16 in-ears, as well as the Diversity Fin antenna for our wireless mic Receivers," Curtis detailed, "and while every show has its challenges, proper planning and the right tools can solve them easily enough. Vantage in conjunction with the RF Explorer spectrum analyzer is a great monitoring tool that makes interfacing wideband scan data with intermodulation calculators (i.e. IAS, Wireless Workbench, Clear Waves) seamless and fast."
Thanks to Drew for taking some time out of his schedule to chat, and make sure to check back soon for another profile piece.
If you'd like to learn more about how the CP Beam and Diversity Fin antenna can enhance your wireless rig, be sure to get in touch with your local RF Venue dealer or with RF Venue directly here.