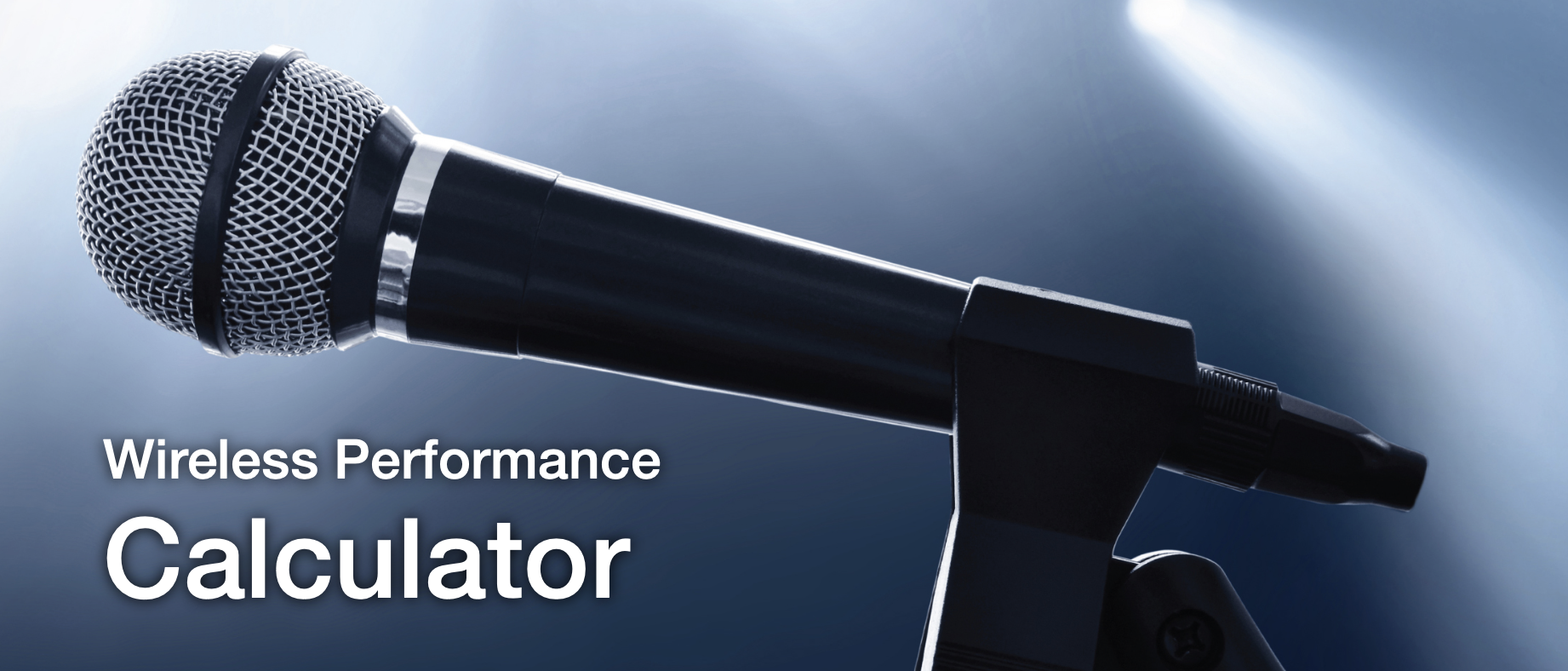 To ensure reliable performance for any wireless mic system you should perform a Link Budget calculation. The Link Budget will give you a very good indication that the signal from your transmitter will arrive at your receiver with sufficient Carrier-to-Noise Ratio for a reasonable certainty of reliable performance. We have presented a couple of articles in the past but it still leaves some users on the outside as they cannot make the necessary measurements at their venue and are confused to understand exactly what values to add into the calculations. We did a deep dive in a webinar which features the Clean Wireless Link Budget Calculator . However for a very easy to use alternative we are happy to announce our new RF Venue Wireless Performance Calculator (UHF TV band 470-608MHz) :
Simply enter the data required from the pre-filled dropdown boxes and click submit. Check out the examples below.
You will receive back a simple Green-Yellow-Red indication as to what to expect from your proposed system in your venue. We expect a very high rate of reliability in what we consider to be the typical situations we encounter in most schools, churches, and nightclubs, etc. However we cannot predict potential external influences (like a cell tower on top of your building or local interference sources in and around the venue, etc.) and so we cannot always guarantee results. For best results you should input the value for the noise floor measurement if known.
Your Wireless Mic dropdown box: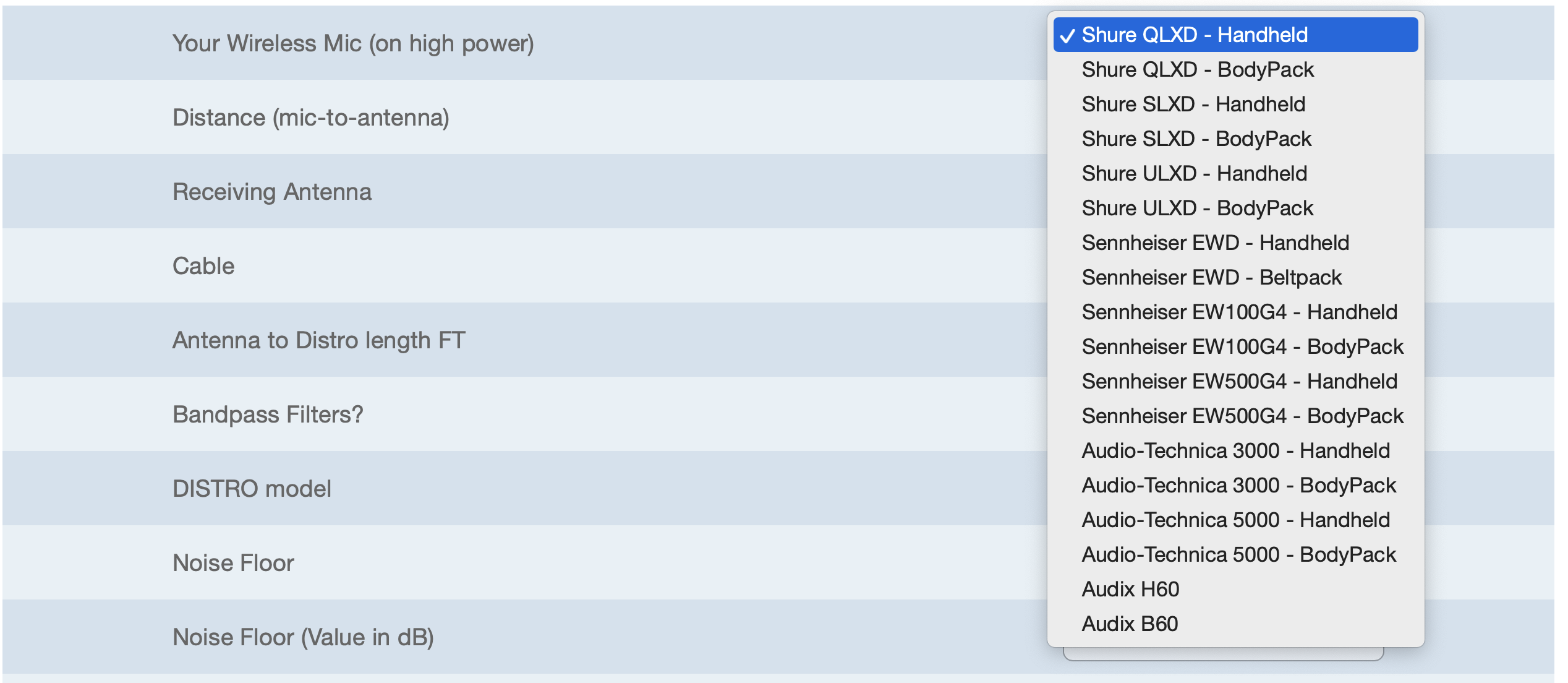 Distance of your Mic Transmitter to Receive Antennas: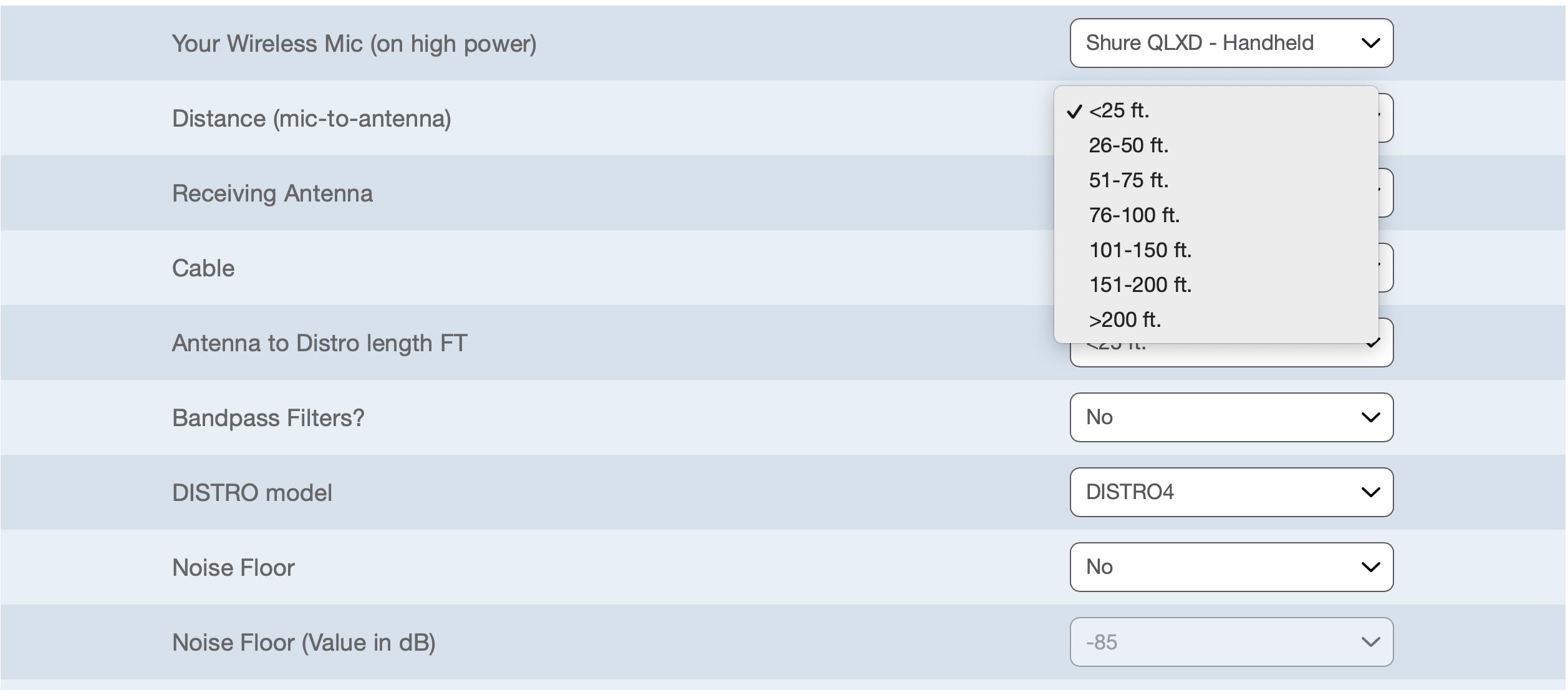 Receiving Antenna: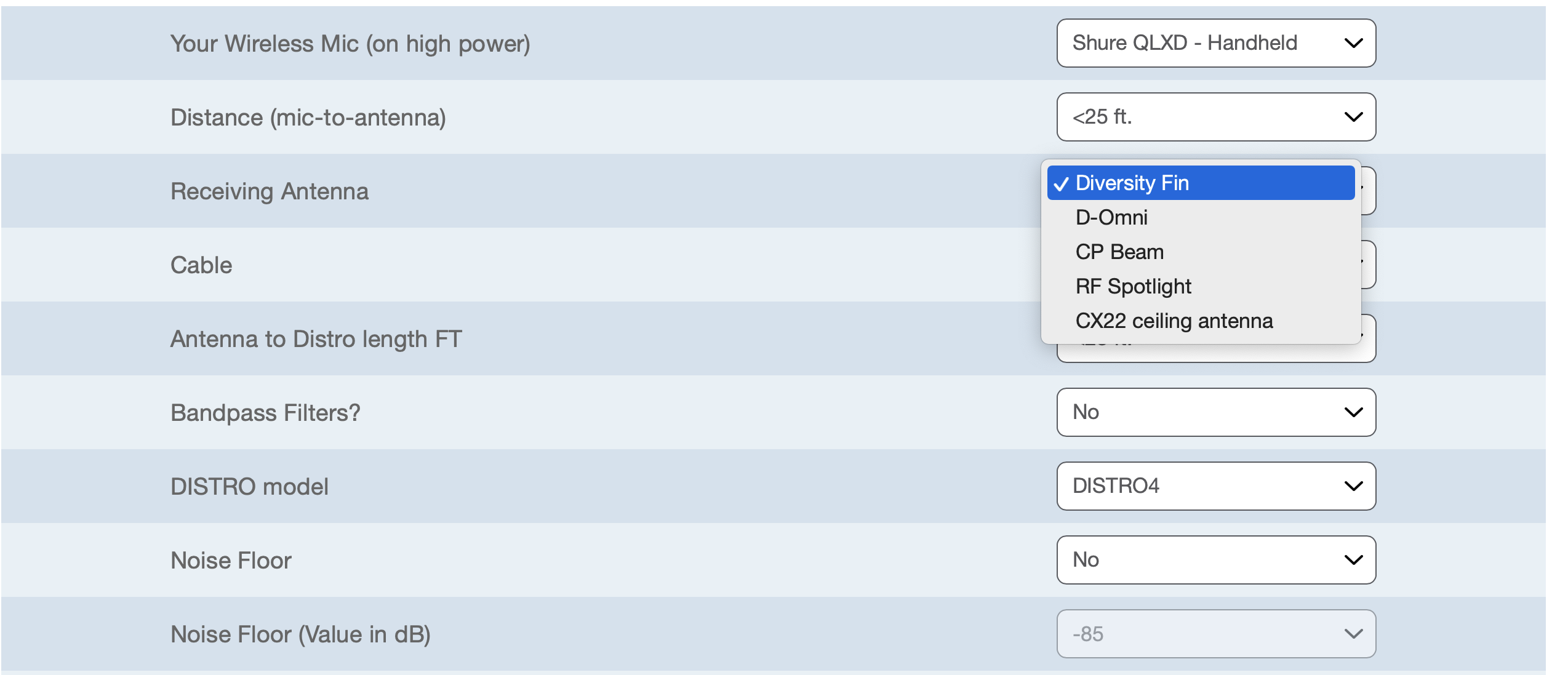 Type of Coaxial Cable: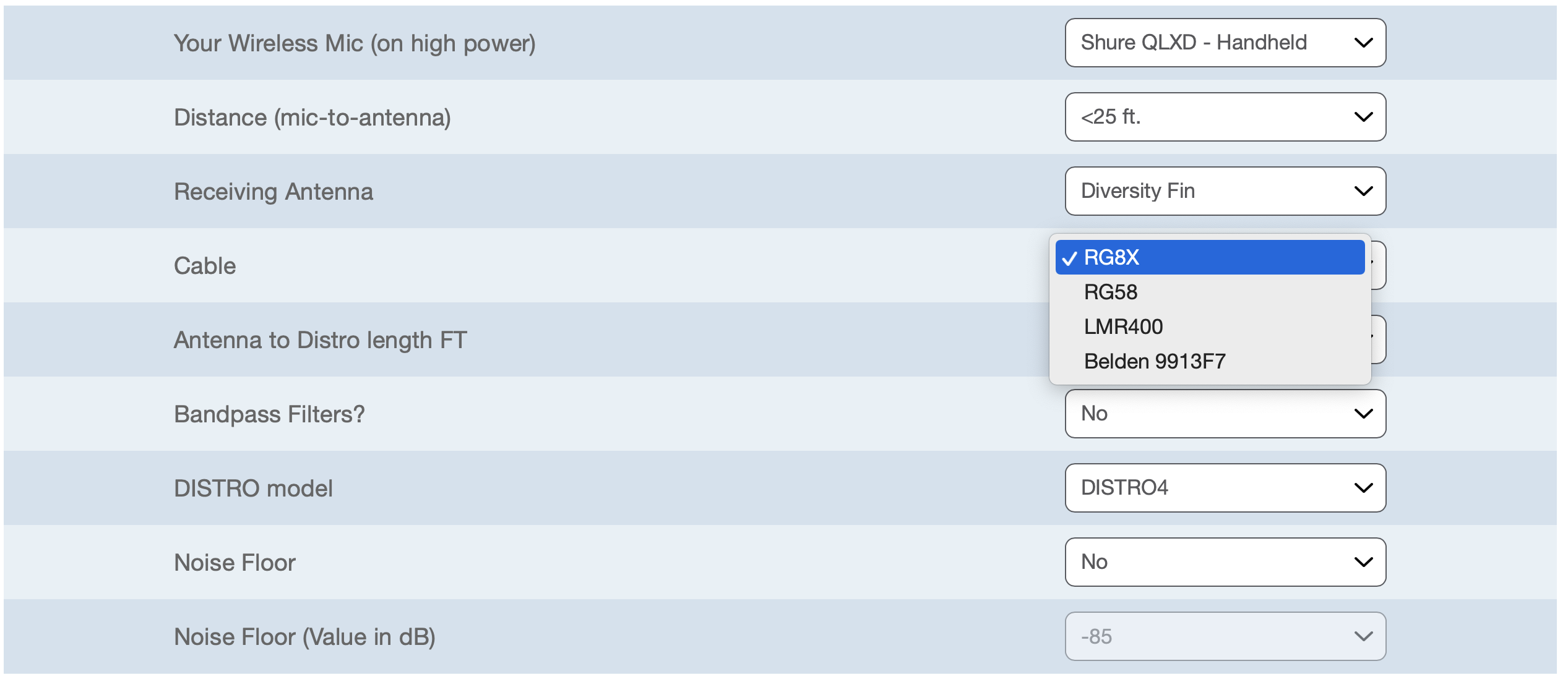 Continue to fill in the dropdown boxes and then press the Calculate button. A green light means you should comfortably have enough Carrier-to-Noise ratio for reliable operation (assuming your noise floor is -85 dB or better). Yellow means you should probably adjust your choices. Typically shortening your mic to antenna distance or your antenna to distro length will add a few more dB to the carrier to noise ratio. If you get a red light you will probably need to make some major changes to your plan. You can easily experiment with multiple possibilities until you get a green light.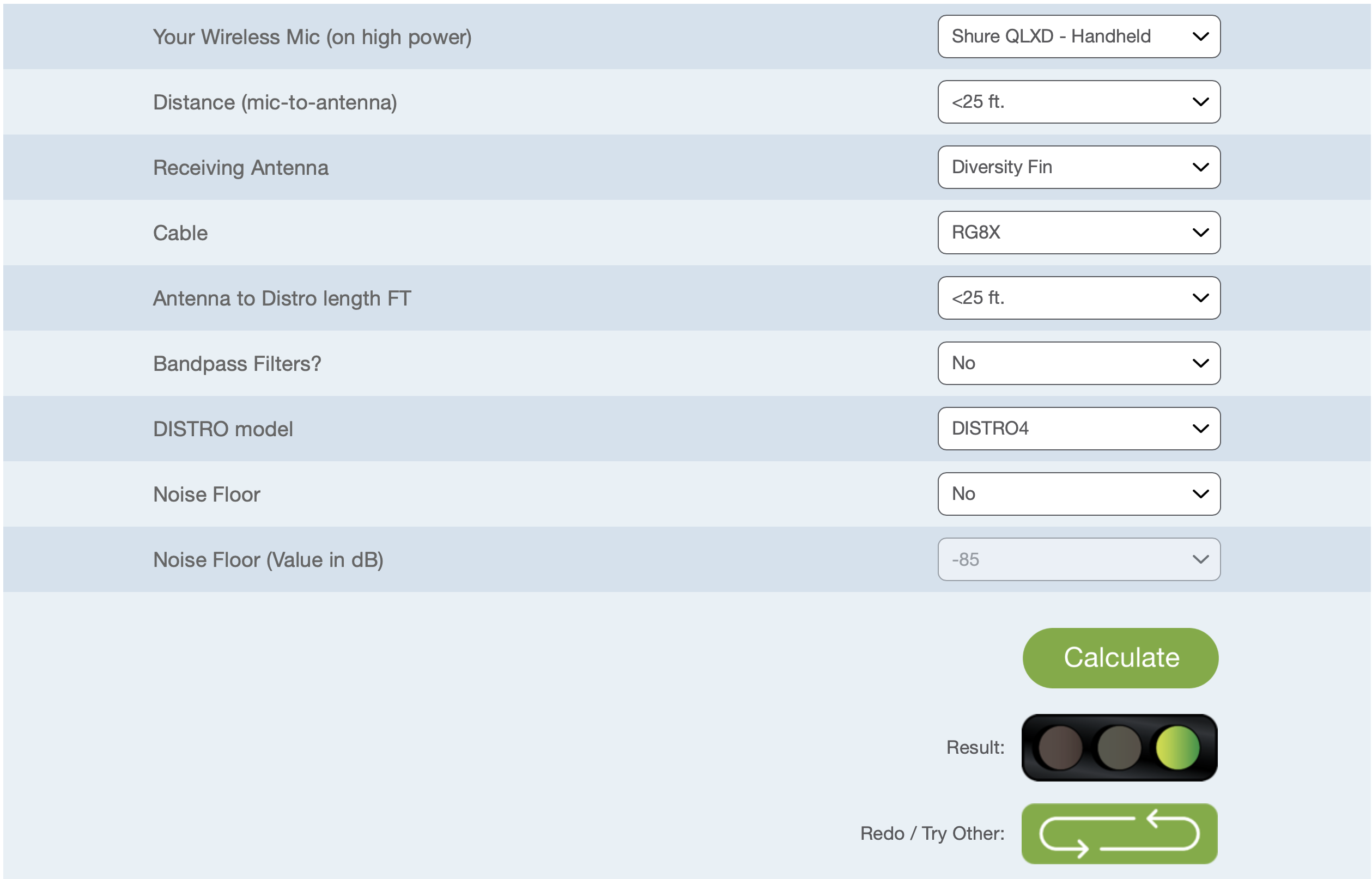 To dive a bit deeper into Link Budgets click:
https://www.rfvenue.com/blog/the-road-from-here-to-there-rf-link-budgeting-for-wireless-mics
https://www.rfvenue.com/blog/rf-training-session-4-creating-a-link-budget