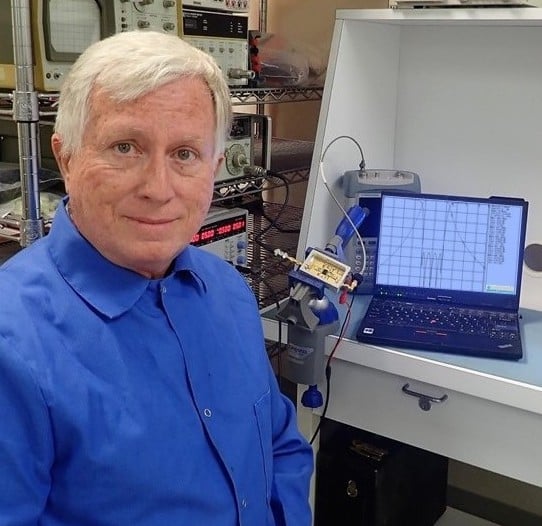 CNK Engineering was founded in Mesa, Arizona by Marty and Chris Pietz in 2013 with a simple idea: making wireless equipment work the best it can in today's rapidly shrinking RF spectrum. In the years since, CNK has undertaken an incredible range of tasks— RF circuit simulations, designing printed circuit boards, designing RF systems, performing site surveys and troubleshooting problems in existing systems, and many others.
Part of this versatility comes down to the complementary skills of the three-person team that makes up CNK. Marty is the principal designer for electrical and mechanical projects. His son Chris handles manufacturing and project management, interfacing with system integrators and contractors, and Randy Strong, who joined the Pietz's in 2017, devises the marketing and sales strategy. "In a small organization it is essential that everyone can do a lot of jobs," Marty said. "But at the same time a small company can be nimble in addressing challenging tasks."
Like other subjects that we've profiled, Marty got his start with years of Front of House experience, including shows for Miles Davis, Jethro Tull, and the Temptations, as well as Broadcast audio experience stretching back to the late 1960's. Chris brought another side of experience: thirty years of RF engineering for the aerospace industry. "Chris is a master industrial electrician who understands how poor quality, non-code workmanship creates havoc in the audio system," Marty said proudly of his son. "Chasing ground loops, poor shielding, and conducted emissions are his specialty."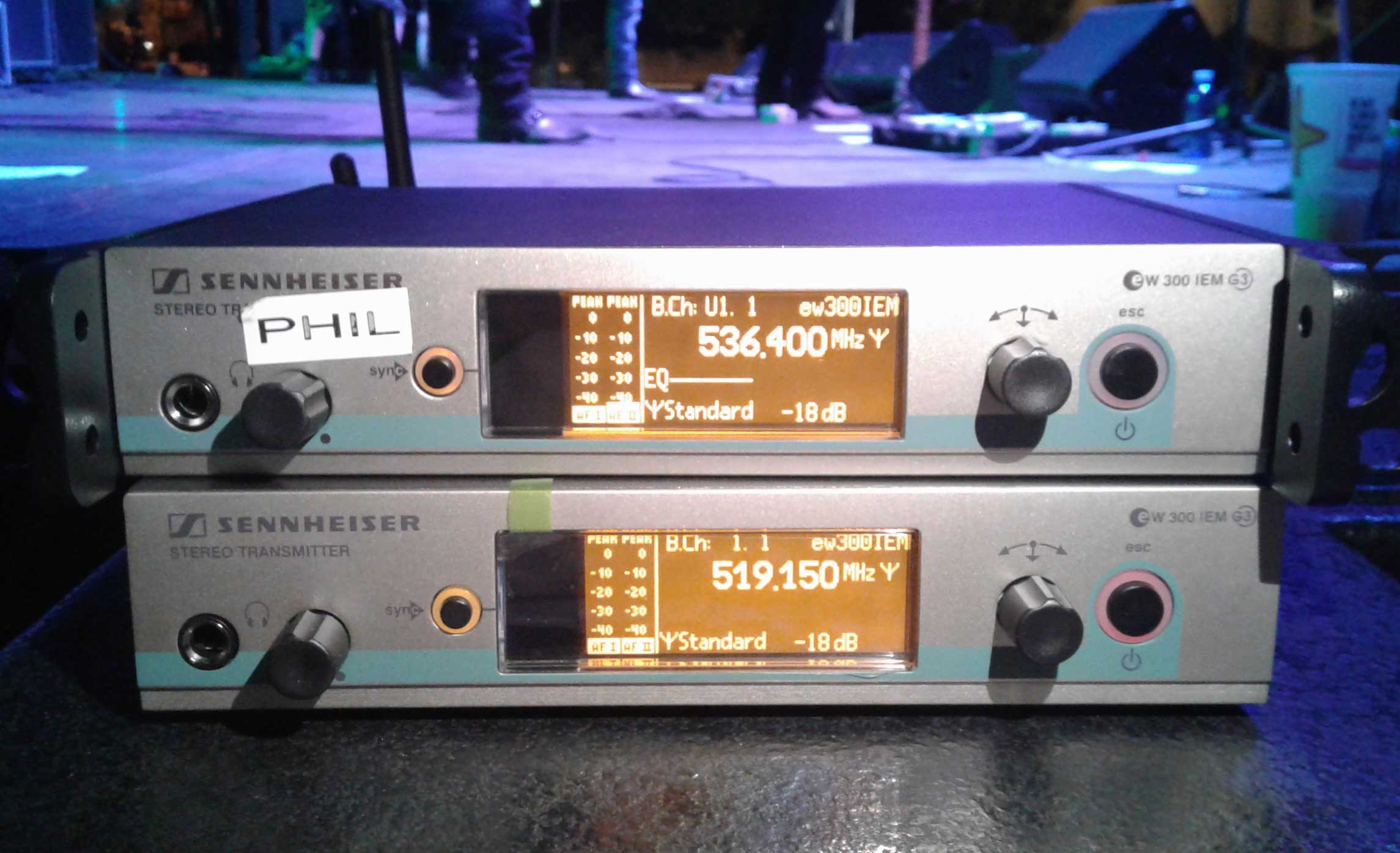 While some father-son combos can step on each other's toes, Marty and Chris's relationship thrives in the workplace. "Working with my son is every dad's dream," Marty said. "Chris is very good at spotting problems with installation workmanship and coming up with workable solutions."
CNK became associated with RF Venue in early 2018, when Marty was in need of RF filters and low loss cables as part of a system cleanup for a client. "RF Venue has some very unique products that are real problem solvers for a dense RF environment," Marty said. "Specifically the TV band filters and unique antenna products, which are unlike anything else on the market. RF Venue generously supplied both RF Filters and cables now they have solid, dropout and interference free wireless mic and IEM operation."
Marty's positive experiences meant that CNK was one of the early adopters of RF Venue's WaveTower, which allows for RF monitoring 24 / 7. "One of the unique things we offer is that we will perform a site survey, do a frequency plan and register a venue's wireless equipment in the FCC database under our FCC Part 74 license," Marty described. "This allows smaller venues that cannot qualify for the 50 wireless device requirement to have licensed protection. WaveTower allows us to certify that the equipment is being properly operated on the assigned frequencies." FCC database registration will become even more critical as unlicensed white space devices come online, such as with the Microsoft Rural Connect initiative. "These devices can have a range of many miles non-line of sight and will cause significant interference to unlicensed wireless microphones and IEM's."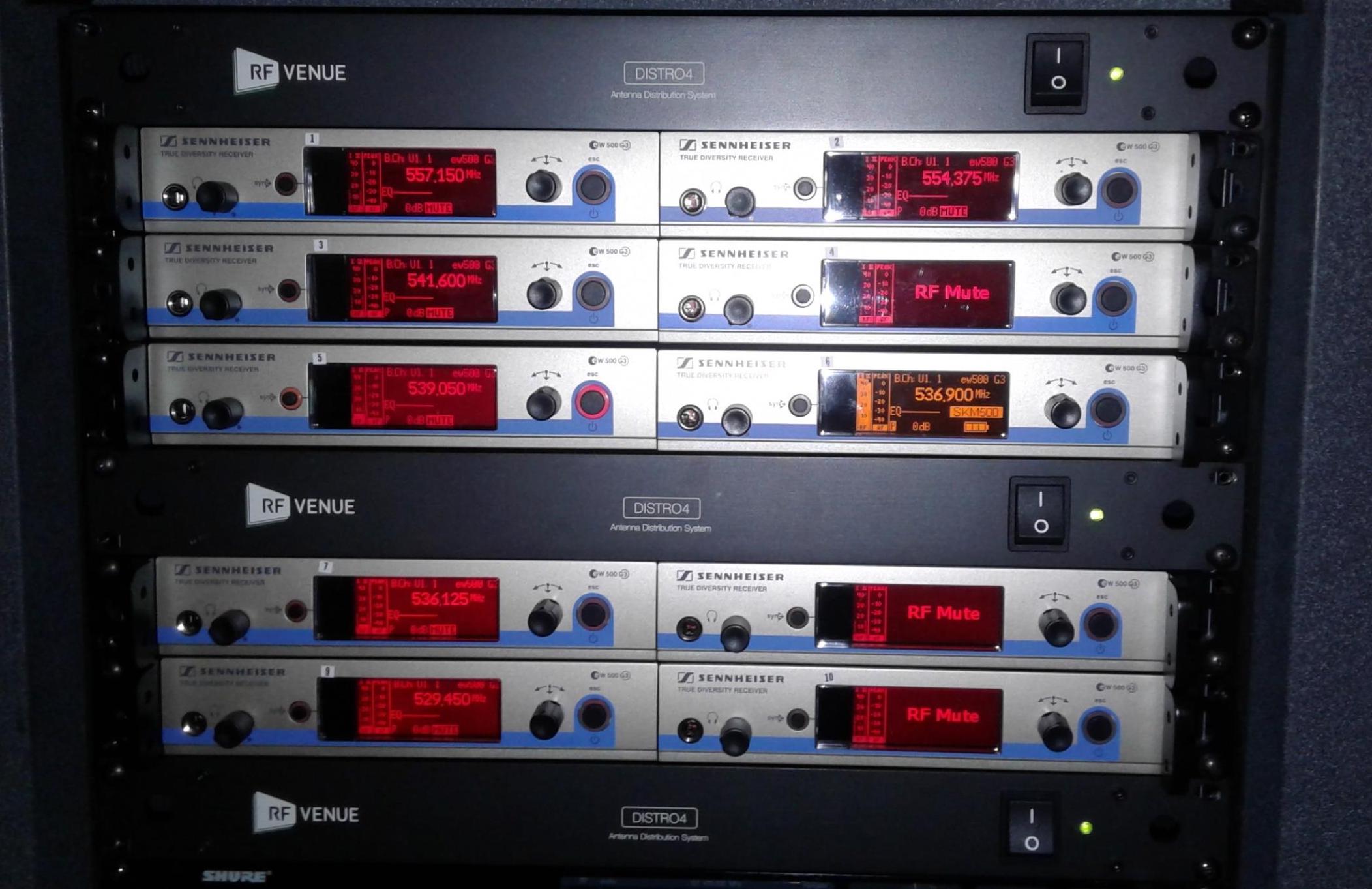 Luckily, WaveTower is as cost effective as it is space efficient, something which Marty admitted has been a tremendous boon for both CNK and their clients. "A full featured Spectrum Analyzer can cost many thousands of dollars more than the WaveTower and requires remote control software to gather frequency data as well as a server to archive the data," Marty said. "The WaveTower is a one box solution that is easy to install and data archival is user transparent." Marty's advice for those seeking smooth RF sailing is simple and involves one thing—planning. "Wireless users need to do planning up front to give the best chance of trouble free operation, including advance RF surveys that go beyond the operating frequency range of the show's wireless equipment, frequency planning with backup frequencies and RF monitoring during the event."
Many thanks to Marty Pietz for sharing his wisdom and experiences with us.