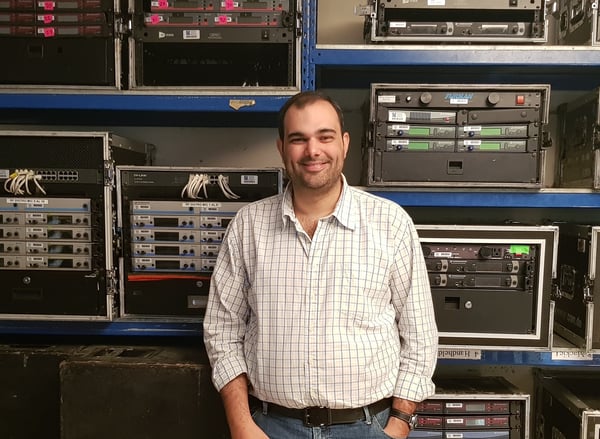 While Ariel Ramos grew up in Santo Domingo in the heart of the Dominican Republic, it was a move to New York City to attend the Institute of Audio Research that set him on the path he's on today. "After completing high school I did one year of marketing and an extra year of computer sciences, but then decided that audio was the way for me to go." His subsequent training served him well, and led him to his current role running Grupo AR, a full-service company handling lighting, audio, video, staging and mobile power for a range of events around the DR. "We do Musical Theater, Broadcast, Public Events and Private events, so our responsibilities are always changing and that makes our job very interesting."
Their latest undertaking was working the broadcast of the Red Carpet portion of the 2018 Soberano Awards–the equivalent of the Grammys in the United States. The Soberanos have been held in Santo Domingo since 1985, typically airing in the spring to an audience of several million viewers. "My official title for the Soberano Awards was Head Audio Engineer for the Red Carpet on location and for broadcast," Ramos detailed. "I personally sat at the broadcast console for the entirety of the show, but I was also the sound designer for the whole show, I designed and oversaw the installation of the complete RF system, and at the end of the day I also had to head into the office and do payroll. It can get hectic, but I love it."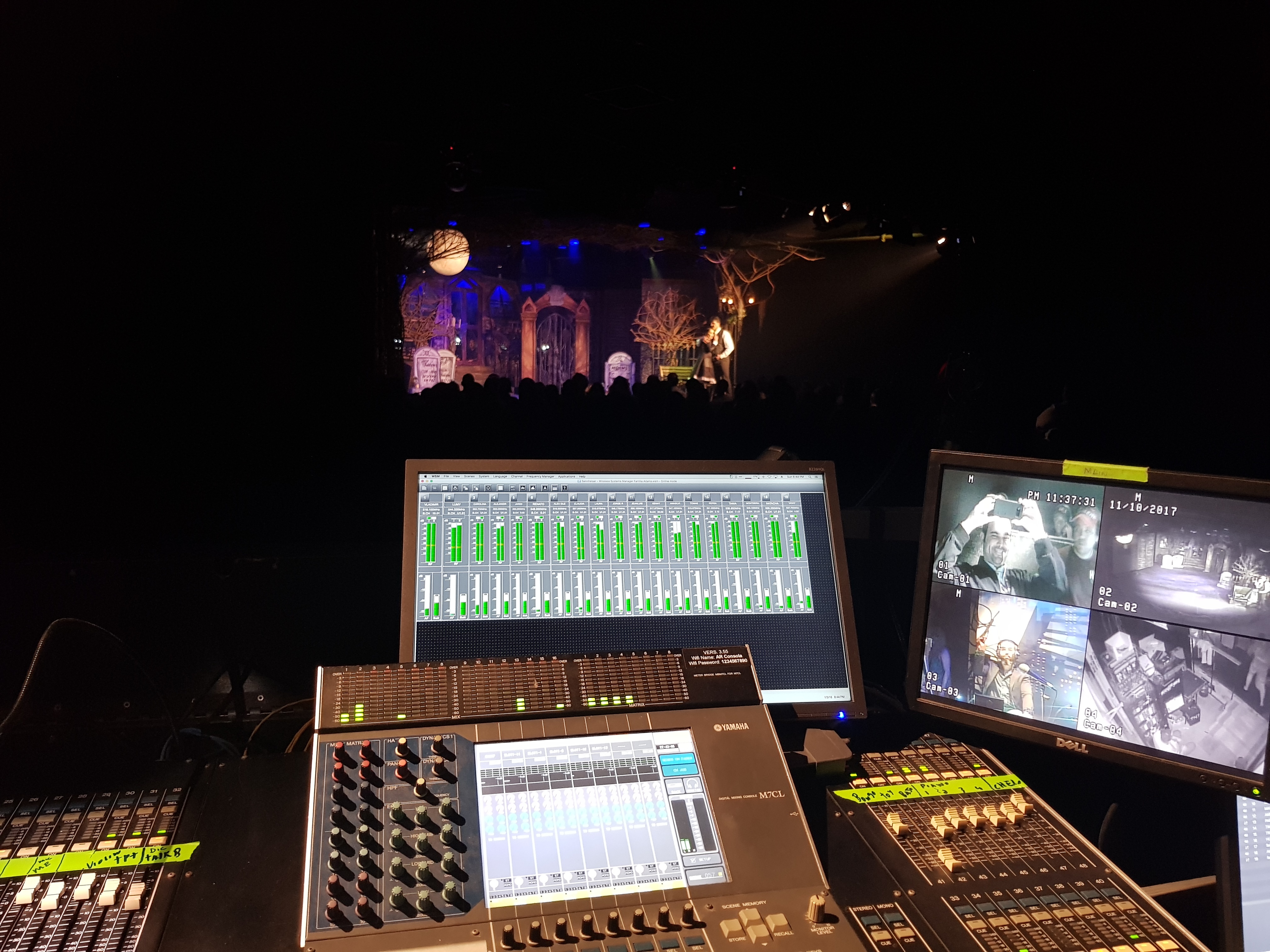 Behind the controls.
Such a wide range of responsibilities means that Ramos relies more than ever on a stable and efficient RF setup. "For shows of this nature, a lot of pre-planning is key so I can fulfill all of my roles simultaneously," Ramos said, though he was quick to point out the importance of having support. "Having multiple responsibilities has always been the norm in the Dominican Republic, but the most important thing to have is a great team that will not only follow instructions but will offer input as problems arise." In Ramos' toolbox for this year's Soberanos was the Optix, and luckily it was up to the task. "We were blown away with the performance of the system. Its great to have gear that simply works," Ramos said.
So many RF challenges are site-specific, and that couldn't have been more true than at a recent show in a historic church in the Dominican Colonial Zone that's been standing since 1564. "The church itself presented a set of challenges primarily because it is a piece of history, so all of our movements were extremely supervised, and everything had to be done without disturbing the site. The church walls are built solid using techniques from 1564 so RF signals simply don't cross at all through walls." Ramos had 36 channels of wireless mics plus a wireless intercom system, and used helical antennas with high attenuation provided by the RF Venue 4Zone to pick up the bare minimum required for the systems to function properly. "The antennas were placed behind the actors, so we would pick up direct radiation from the bodypacks with as little interference from the altar as possible."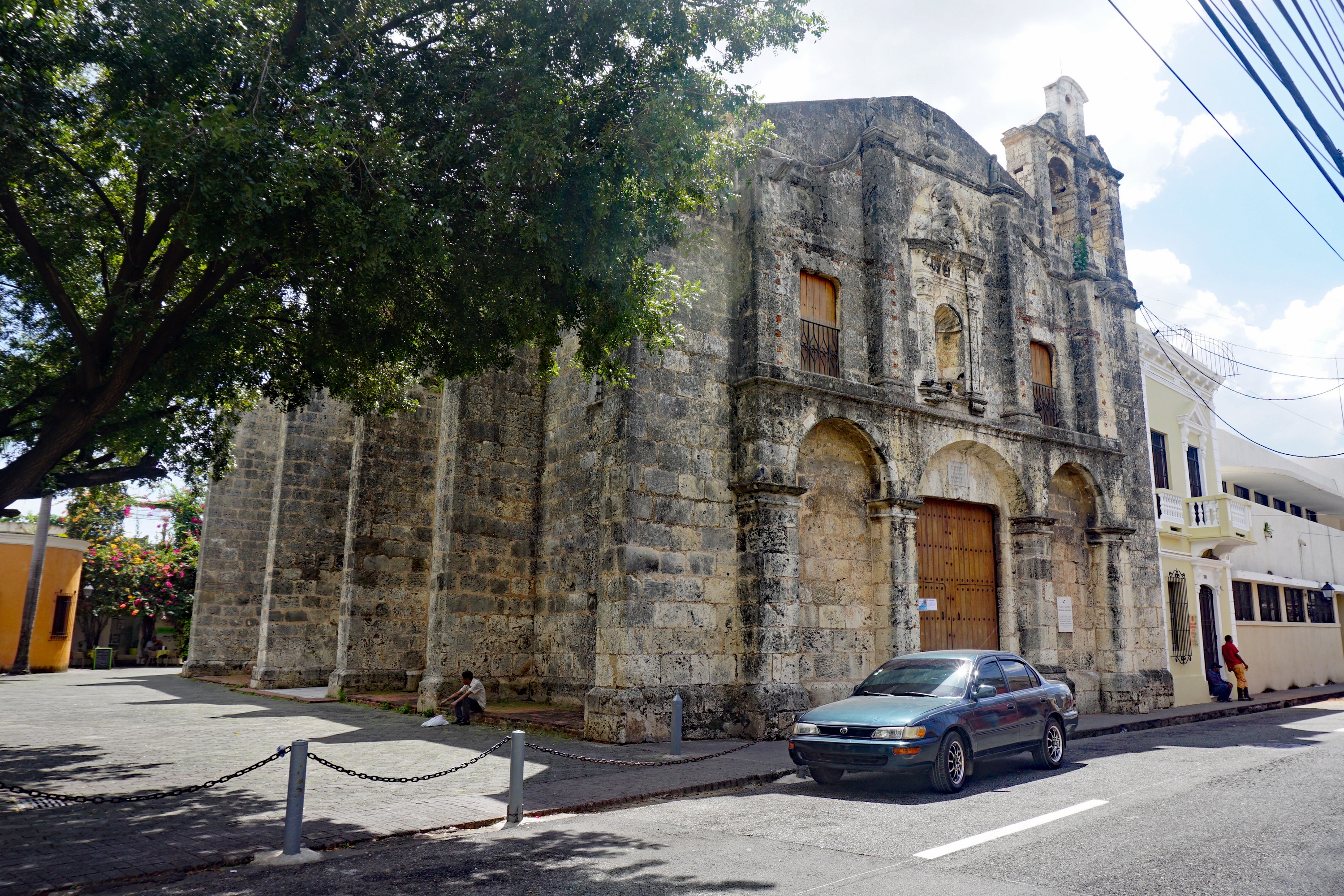 The Regina Angelorum Church and Convent of Santo Domingo
Grupo AR currently has the largest inventory of RF channels in the Dominican Republic, and due to the bespoke nature of many of their shows, they certainly need it. Ramos began using the Distro4 for a rack his team was rebuilding about a year ago, and was so impressed that all of his distribution units were systematically changed to Distro4 units. "This is probably our secret weapon when we deploy a large 44 channel wireless package for a musical theater system at the Dominican National Theater," Ramos said. "This piece of gear lets us have coverage in places we could only dream of before. We can get full wireless coverage backstage and inside the dressing rooms, which makes it easier to work with ensemble members singing and walking towards a quick change. It also helps us check all of our wireless channels before the show starts without having to bother the artists. We are now including RF Venue Combine4 into a couple of new IEM racks we are building so we really do have a whole lot of RF Venue gear and we couldn't be happier."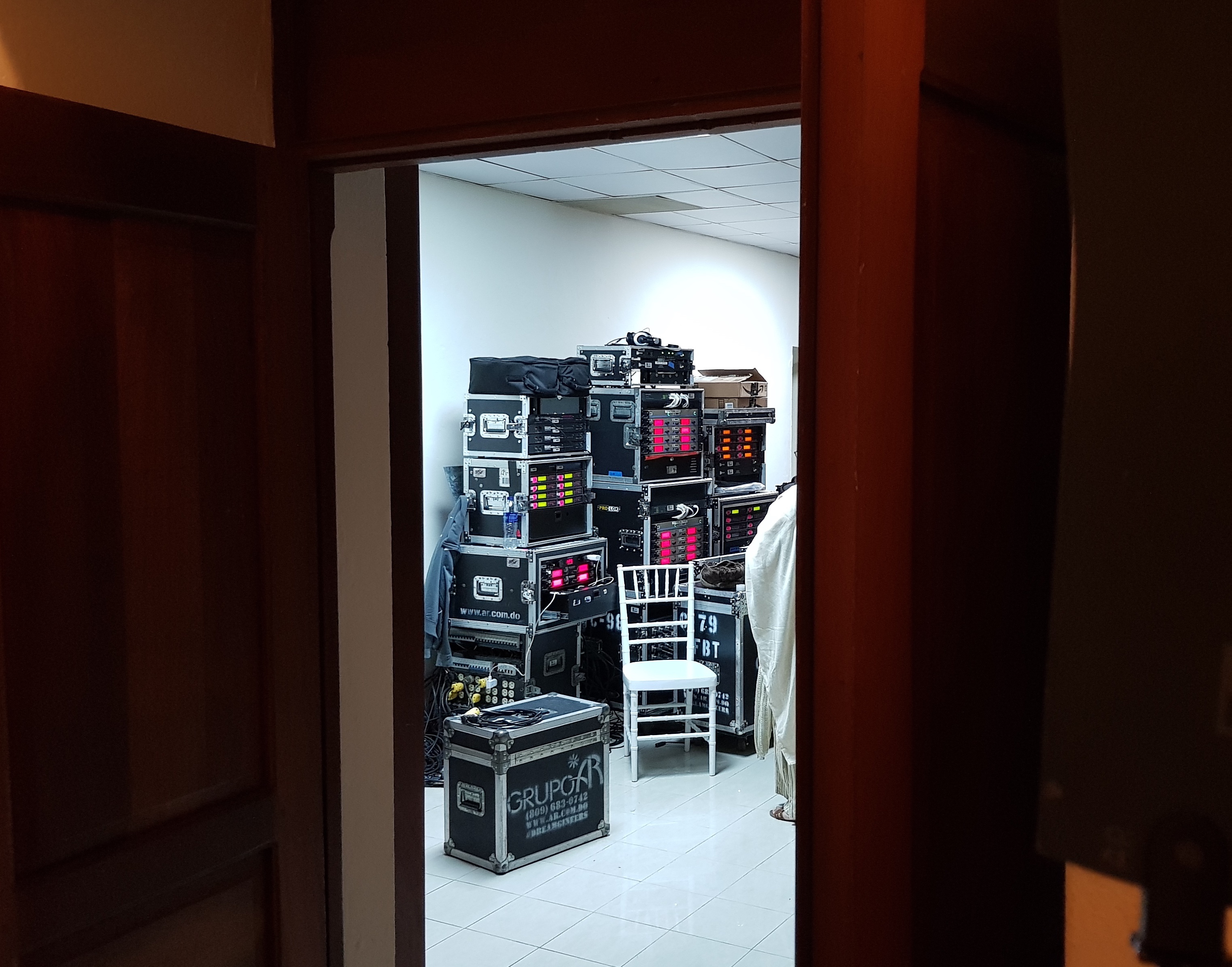 Behind the scenes.
Thanks so much to Ariel for taking some time out of his busy schedule to chat. Get in touch with an RF dealer here to learn about how Combine4, Optix, 4Zone, and Distro4 units can be integrated into your rig.