Thanks to everyone who came by the booth to say hello at InfoComm last week.
The show was productive, with record attendance. Our traffic was up over 60% from 2015. We stayed busy nearly every moment of the show, and got lots of positive feedback from our dealers, end-users, reps, and partners.
The only major problem was that President Chris Regan and I didn't have enough time to think to stay hydrated amidst record breaking desert heat.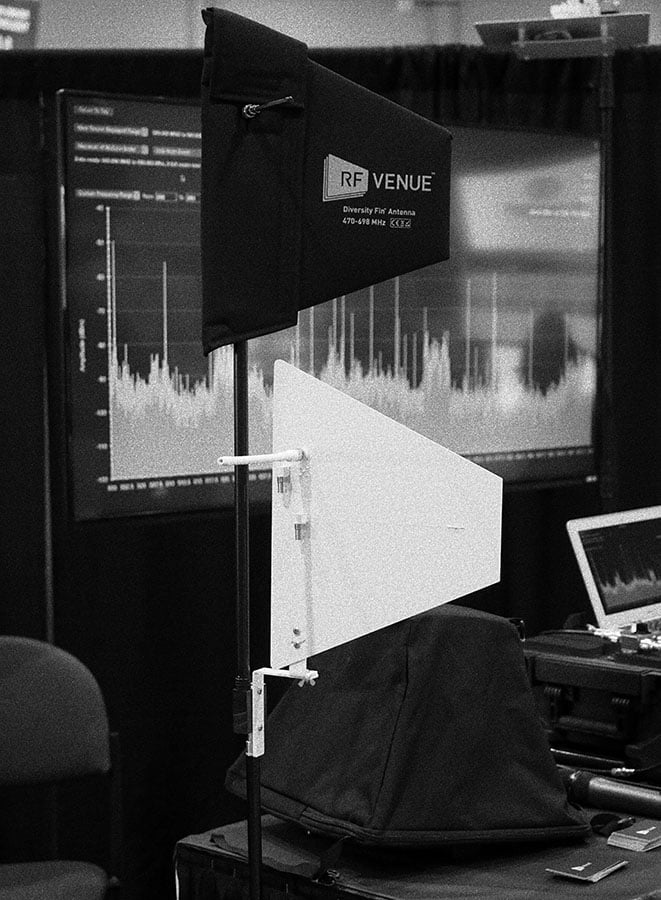 We welcomed a healthy mix of familiar faces and met countless new. Everyone we spoke with seemed genuinely enthusiastic about production audio, wireless, spectrum, and (yes) RF Venue products.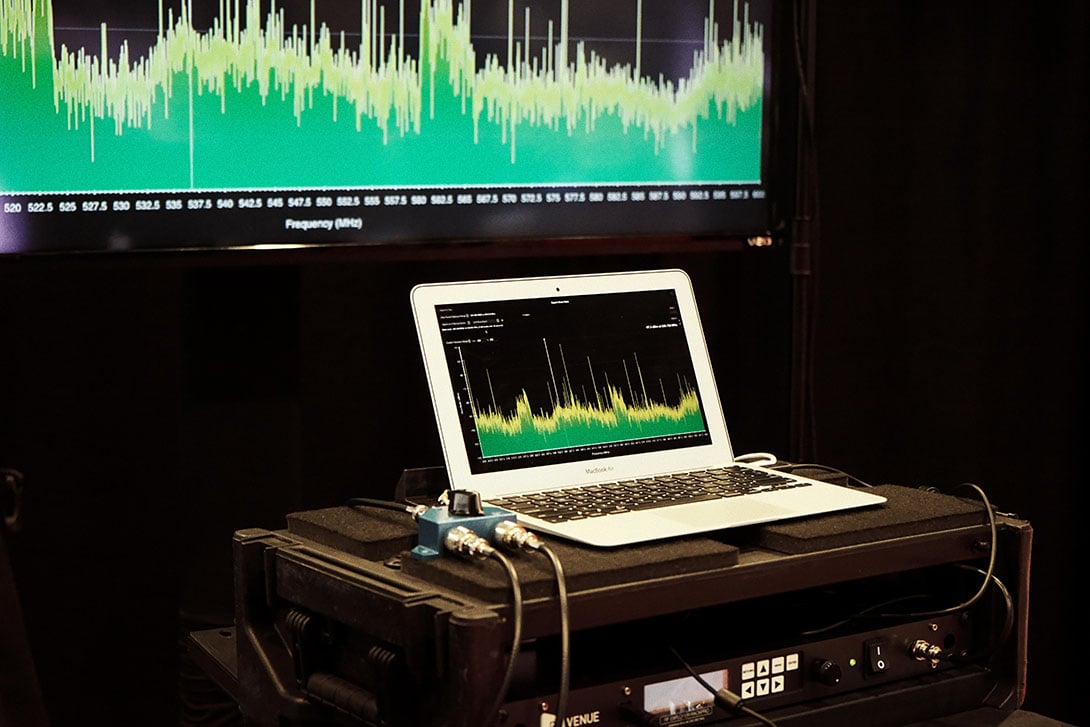 Personally, I most enjoyed seeing "the person behind the inbox," and connecting face-to-face with customers and friends I've emailed for months or years, but never met in person.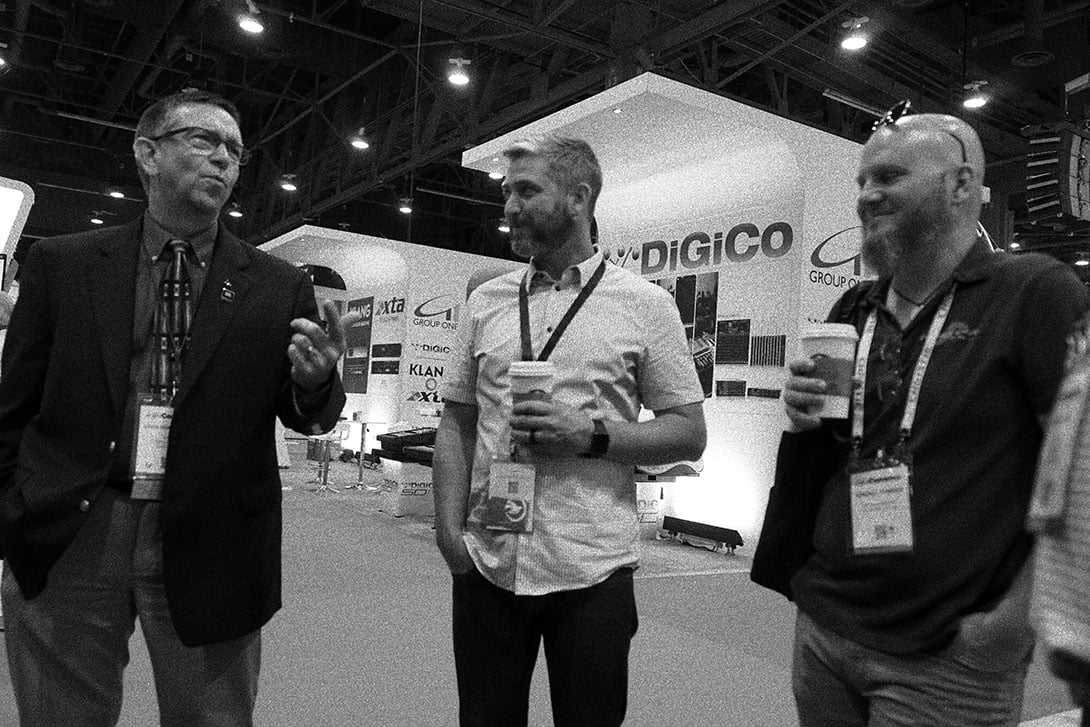 David Shauberger of Dobbs Stanford Professional, Todd Cromwell of Skylark A/V, and another gentleman whose badge is difficult for me to see, discussing the spectrum crunch and craft beer.
Many watched a demo of the CP Beam vs Spotlight antenna, which were attached to an RF Explorer RackPRO, which in turn was connected to a Macbook Air running Vantage spectrum analysis software for OS X. If you haven't seen the Spotlight demo yet, you can watch a field demo we did last year in Central Park, below:
If you were at infoComm, and we weren't able to break away from the crush to answer questions or give you the grand tour, feel free to give us a call, or drop me an email (address at bottom of post)—and next year, oh my, next year we're loading up the wagon and bringing at least double the personnel so everyone on the floor gets the attention they deserve.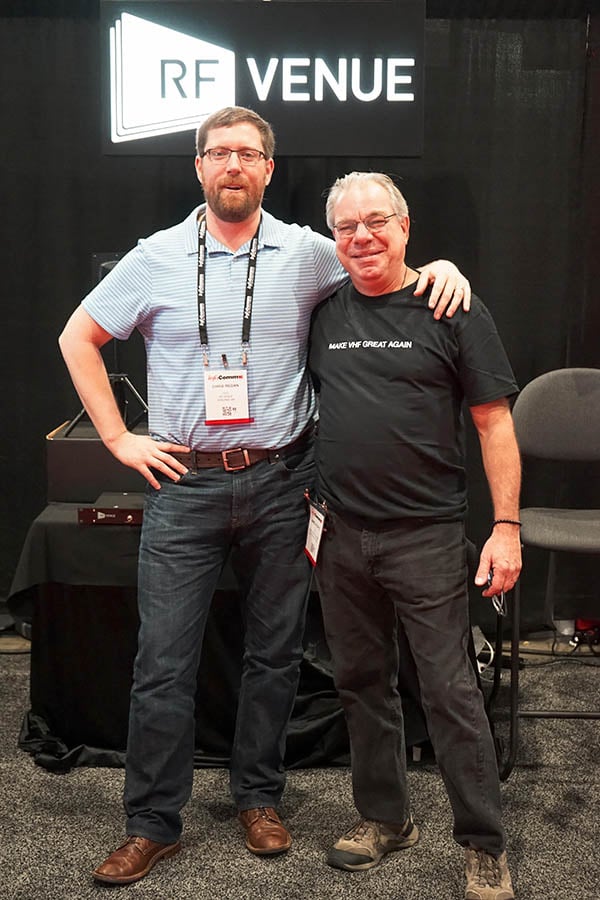 Chris Regan beside James Stoffo of Radio Active Designs.
A warm and sincere thank you for all those who shared their praise for our brand, and suggestions for new products and revisions for new runs of existing products.
Thanks once more to those who came out. If we don't see you at NAB '17… Orlando it is, next year.