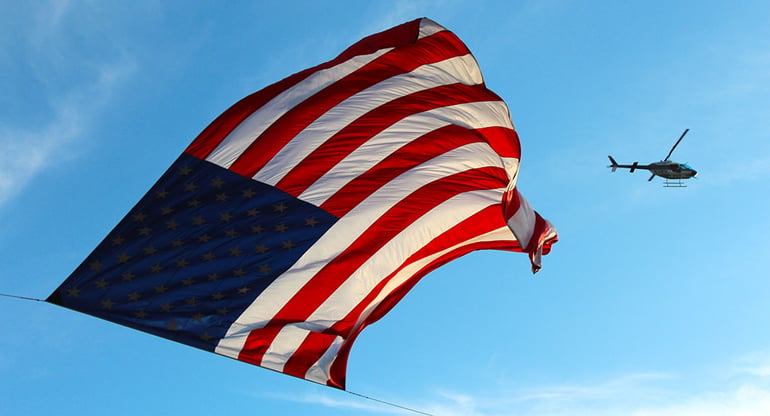 With the 600 MHz auction knocking, it has never been more important for large-scale users of wireless audio devices to get a Part 74 license. Thanks to regulatory changes, publicly available resources, and a streamlined licensing service recently launched by our partner Professional Wireless Systems, getting a license is easier than ever.
It used to be that only those working in the broadcast and film industries could get one of these. Good news arrived last year when FCC broadened eligibility criteria to include professional sound companies and operators of large venues that routinely use 50 or more wireless microphones. Now, just about every wireless "power user" has access to licensed status.
Getting licensed allows more powerful transmitters (up to 250 mW) and priority registration on the TVBD white space database, which protects against interference from TVBDs.
But there is another seldom discussed benefit that is just as relevant.
"As an industry we need to be better represented in the FCC's system," says Cameron Stuckey, of Professional Wireless. "One of the reasons the 700 MHz range was taken back so abruptly was that when the FCC did their due diligence and examined the spectrum they found only a couple hundred licensed Part 74 users and said 'great, this isn't going to bother anyone.'"
Cameron explains that when it comes to voicing opinions on pending regulations, users who have a callsign have big advantages over those who don't.
Anyone who buys a wireless microphone off the shelf is by default operating as a Part 15 or "unlicensed" user. Were such a user to submit a comment on a Commission item, from the perspective of the FCC they seem like "just an average citizen," he says.
"It's a totally different paradigm when you have 500 licensed users of the spectrum voicing the same opinion compared to 500 ordinary citizens trying to sway the FCC. If you file a comment and you have a callsign as a licensed user they are required to read through your comment and take it seriously in the debate."
If you value your ability to operate lots of wireless post-auction, it behooves you to hop on the license train ASAP both for the technical and political benefits a license potentially provides.
You can apply for a license on your own, especially if you are a location sound mixer or broadcast professional. That path is well trodden and there is even a handy step-by-step guide prepared by IATSE 695 for those who want to go it alone.
But even those who do qualify and are aware of licensure have been hampered by the bureaucratic requirements of the application process, along with technical glitches that plague the FCC's tragically outdated online software.
PWS spares organizations (for which the process is slightly different than the IATSE link above) from facing off with this notoriously difficult process.
"We have a true turnkey system for getting licensed," explains Cameron. "There is a brief security form, just like if you were buying anything else, where you put in your name and mailing address and a few other details."
PWS then handles the rest, and your license arrives a number of weeks or months later.
The service is offered at a flat rate of $600, which includes the FCC's $160 filing fee. Contact PWS at FCClicensing@professionalwireless.com for more information.
Leading image courtesy Christopher Skor.