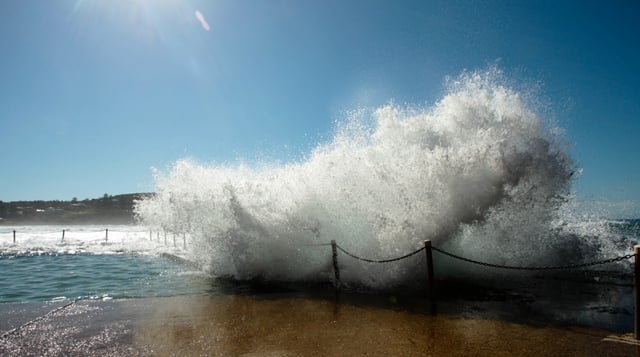 On February 4th, a team of wireless audio industry representatives met with different organizations within the FCC to discuss details of the incentive auctions. Representatives included Henry Cohen of CP Communications, Mark Brunner of Shure, and Joe Ciaodelli of Sennheiser. They represent an ongoing and mutual effort between the FCC and wireless audio industry to ensure microphones will be able to operate alongside other services in a spectrum that will look radically different in a few years.
While no definitive decisions were made, we have a better understanding of three topics at the top of every A/V professional's mind. First, at some point in the future, UHF wireless microphones will become obsolete. Second, until that time, new and existing wireless microphones using UHF frequencies below 600 MHz will be able to operate with relative safety. Third, the two reserve channels set aside for microphones will likely cease to exist after the auctions are complete.
"The sense I came away with was that everyone absolutely understands the sociological and economic importance of wireless microphones," said Henry Cohen of CP Communications. "They want to provide different spectrums for us to operate in that are long term answers, not stop gap measures. They are going to do the best they can to figure out new spectrum for the manufacturers to build new microphones in. And they are not dismissing us by any stretch of the imagination."
Cohen's optimism is tempered with the sobering reality that the effects of the incentive auction and rollout of TVBDs will disrupt wireless audio and render virtually all current professional systems obsolete at some point in the future.

"In no uncertain terms, we have to plan on the UHF spectrum going away," said Cohen. "That is just an absolute, definite thing. When it goes away, at what rate it goes away, is what we are now discussing."
For now, it looks like wireless microphones already using UHF spectrum will be able to coexist with new devices that come online. Both the auction timeline and developing rules will determine what changes are required of wireless microphone users before UHF is gone altogether.
Late last year, Chief Commissioner Tom Wheeler announced his plans to hold the incentive auctions in mid 2015, a revision from earlier expectations that the auctions would be held sometime in 2014. Microphones will still be able to operate between 600-698 MHz during the auctions and for some time after. Microphones will only be shooed away once the physical infrastructure necessary for cell coverage has been erected and TV broadcasters repacked into lower bands--a process that will take no less than six months, and by some estimates much longer.
The end result is that organizations that use microphones can safely purchase UHF models below 600 MHz without worry that they will be obsolete before their operational lifespan has elapsed. "It will likely be 2017 before the current equipment on the market becomes unusable," said James Stoffo of Professional Wireless Systems and Radio Active Designs, in reference to microphones using frequencies in the 600s. "500-600 MHz gear will be useful for many years to come."

Henry Cohen echoed that sentiment. "Certainly, if you buy something now, you should be able to make your ROI on it as long as you buy in the 500 MHz band," he said. "And depending on where you are, like if you're in some really rural areas, you probably will be safe with 600 for a bit more time than that."
Although Cohen and other experts are confident wireless microphone users will be able to avoid financial setbacks post auction, changes before and after the auctions mean that users need to be on their toes. TVBDs coming online represent an unfamiliar source of interference, and the two reserve channels many professionals have come to rely on are likely to disappear.
"It is most, if not almost certain that one if not both will go away if the auctions are anywhere near a success," said Cohen.