Use a Helical Antenna
Helical antennas are overwhelmingly the antenna of choice for IEM transmission because the circular motion of the RF field emitted distributes the signal through all possible polarization angles. This removes the greatest risk of dropouts, as most IEM belt packs are limited to a single whip antenna.
Use An IEM Combiner
Using a combiner is especially important for transmitting devices like IEMs. Without it, multiple IEM transmitters in a rack, each with their own whip antenna transmitting on top of each other can be a disaster for your system. These antenna farms create noise and intermod problems that can wreak havoc not only on IEM performance but neighboring wireless microphones as well. The solution is a clean rack with an IEM combiner and helical antenna.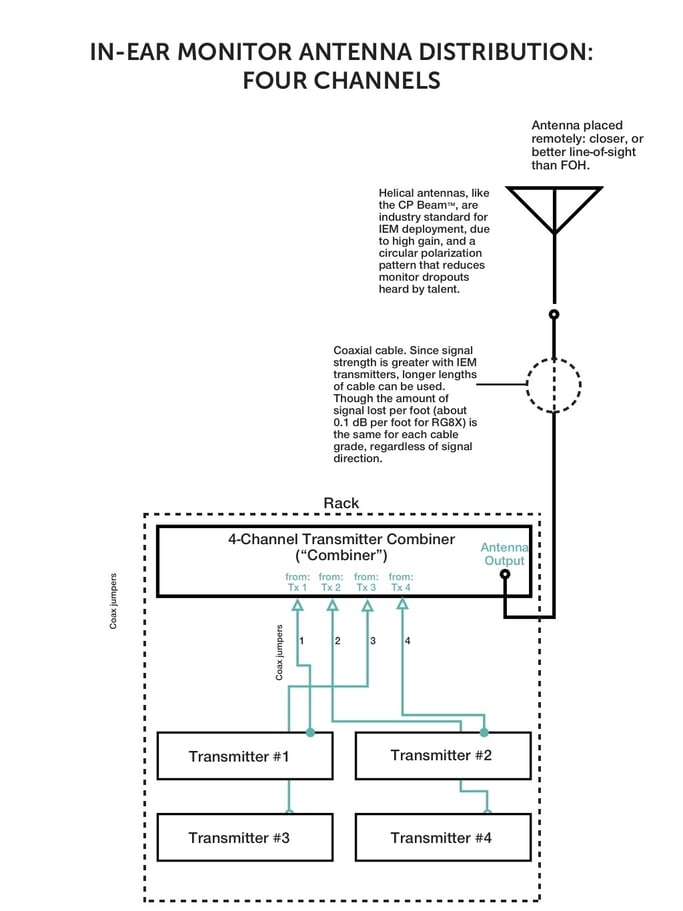 "At the end of the day it is all about hearing what is spoken. RF Venue systems give you the tools and the confidence to produce reliable and repeatable results that make sure the word is heard!" - Vox Church
Coordinate IEM frequencies with wireless mics
It's a simple fact that more wireless devices in the same space makes it more difficult to maintain reliable performance. More devices require finding more empty space in which to operate. And in this era of shrinking spectrum, empty space is at a premium and demand for wireless keeps climbing. In addition, every time you turn on another transmitter you increase the amount of intermod in your workspace.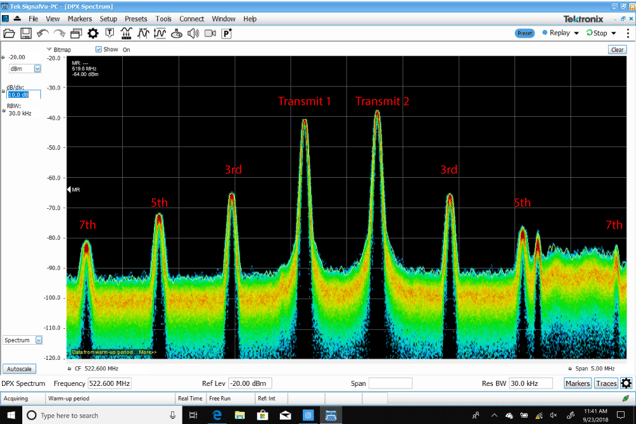 Use bandpass filters for wireless mics when running IEMs
Bandpass filters allow the frequencies inside the bandpass range to pass through unaffected but block RF from outside the bandpass (namely the signals from the IEMs) from ever getting into the wireless mic receivers. The result is that as far as the wireless mic receivers are concerned, the IEMs don't exist as they will be knocked down by about 40dB.