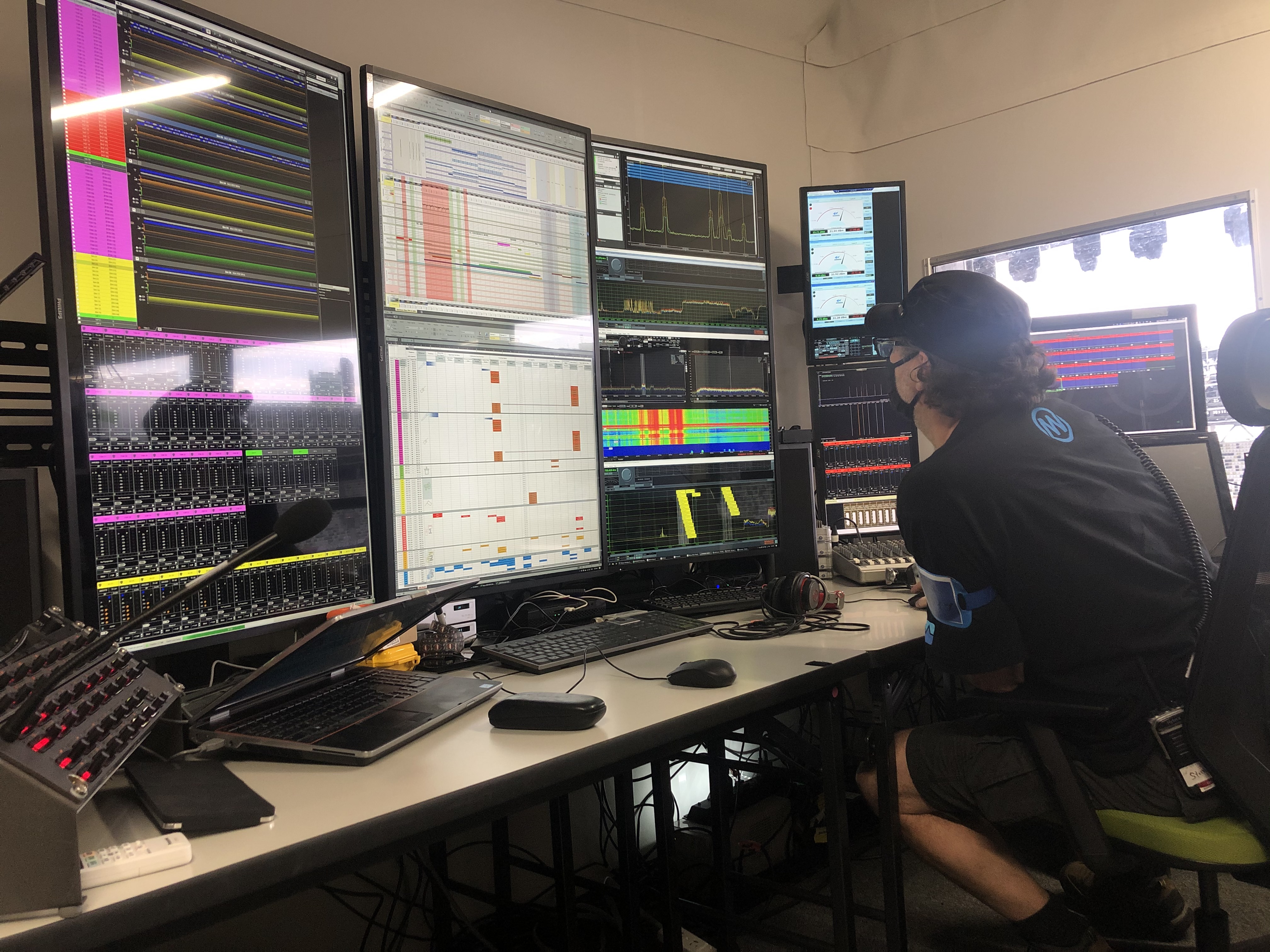 When your wireless mics have to work the first time, every time, you call Steve Caldwell, technical manager and RF Engineer at NW Group based in Sydney, Australia. Steve has worked RF at every Olympics since 2000 except for Beijing, and leans heavily on the RF Venue CP Beam helical antennas in his RF system designs.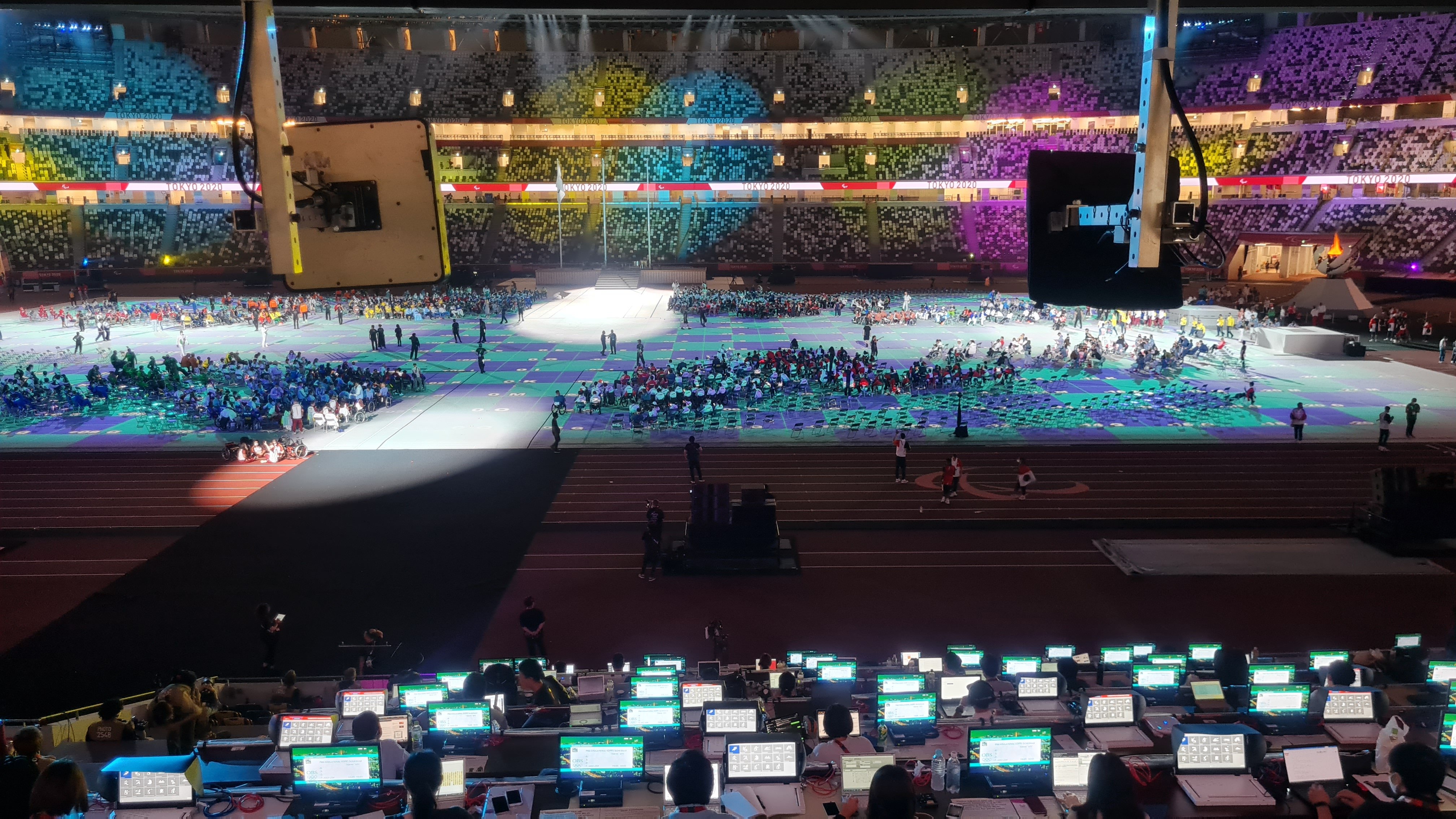 So what does it take to flawlessly pull off such a huge event? Setup commenced 4 months prior to the opening ceremonies. For the program's wireless mics, Steve and his team deployed 72 channels of Shure Axient AD4Q receivers arranged into 24 channels of Quadversity at the mains position at FOH, and 24 channels in a backup location under the performance stage in diversity mode.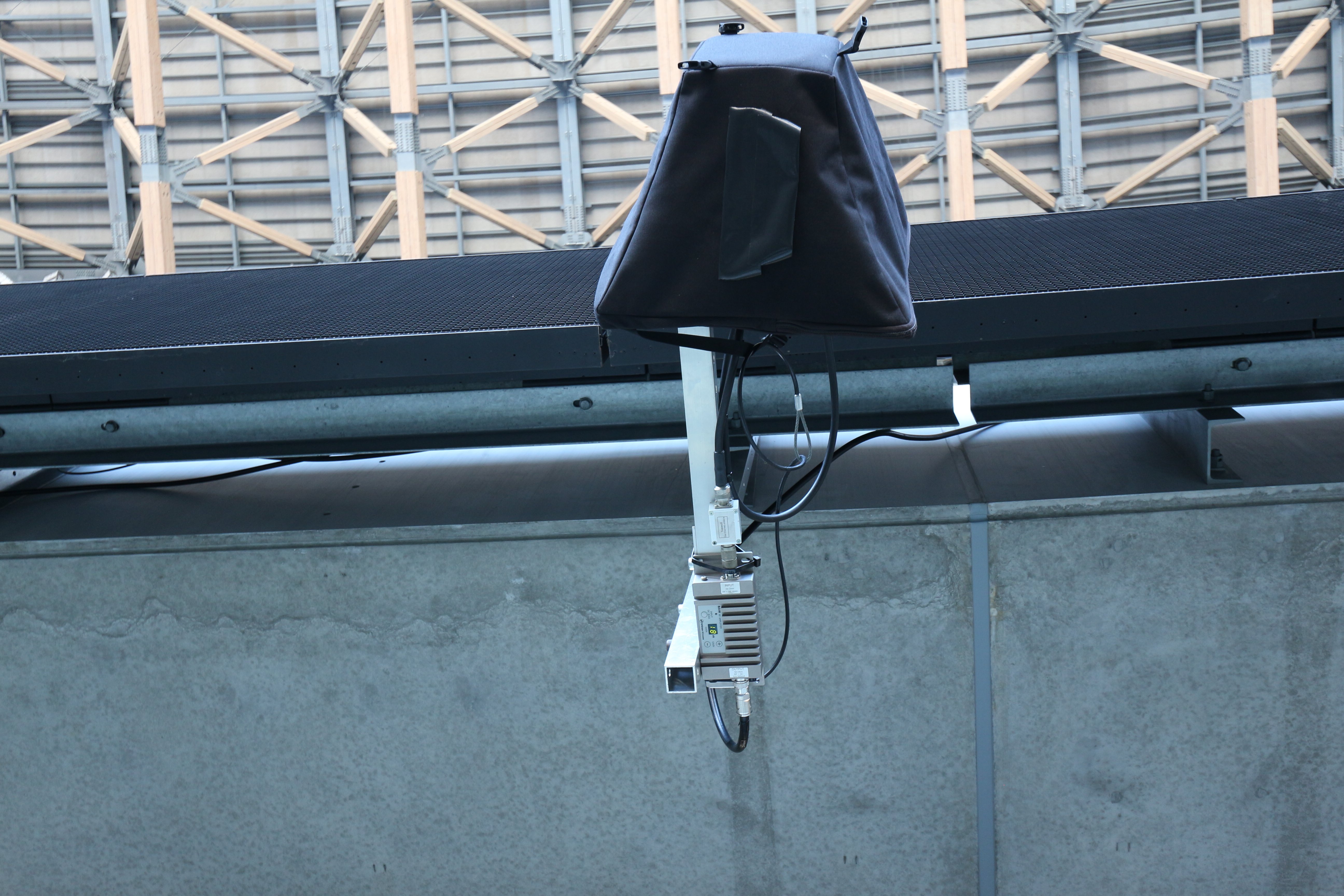 On the IEM side, Steve used 16 channels of PSM1000 for the high level performers along with 64 body packs. 8 channels of Sennheiser SR2050s were used for the level 2 group performers along with 160 EK300 body packs. The mass cast (numbering in the thousands) carried FM broadcast packs. Any guesses how many batteries that might take and how many power "on" switches had to be checked?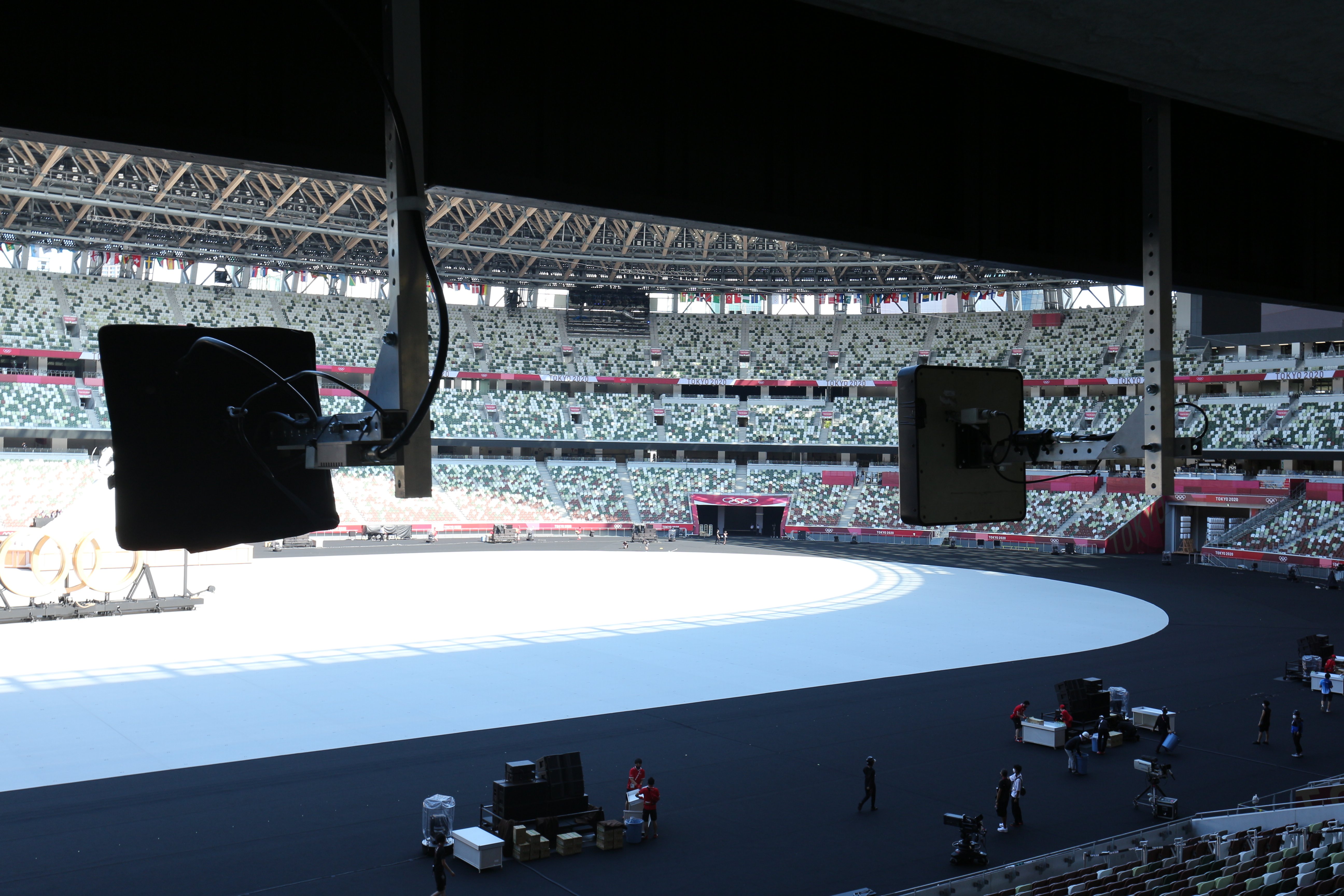 Steve tells us "The RF Venue CP Beams were used as the primary receive antennas for the radio microphones used on all 4 Ceremonies, as well as the rehearsal periods. One pair of CP Beams at the FOH position on the western side of the stadium, and another pair, connected by an RF over Fibre link, on the north-east side of the stadium. These two pairs of CP Beams fed the inputs of the Shure Axient Digital receivers, all used in Quadversity mode. A third pair of RF Venue CP Beams antennas was utilized on a separate receiver position underneath the performance stage. Two antennas brands and models were installed at FOH, however the CP Beams were chosen after significant testing, due to their excellent front to back ratio, and ideal beamwidth pattern."

The lightweight CP Beam helical antenna folds down and can be stowed in a 3RU rack drawer
"All radio microphones used across the bandwidth exhibited excellent coverage due to the helical antennas, and also very low interference due to the CP Beams excellent front to back ratio, effectively eliminating most noise sources from the stadium concourse behind. All antennas were subjected to full weather conditions for 4 months during the time of the Olympics period, with no issues whatsoever."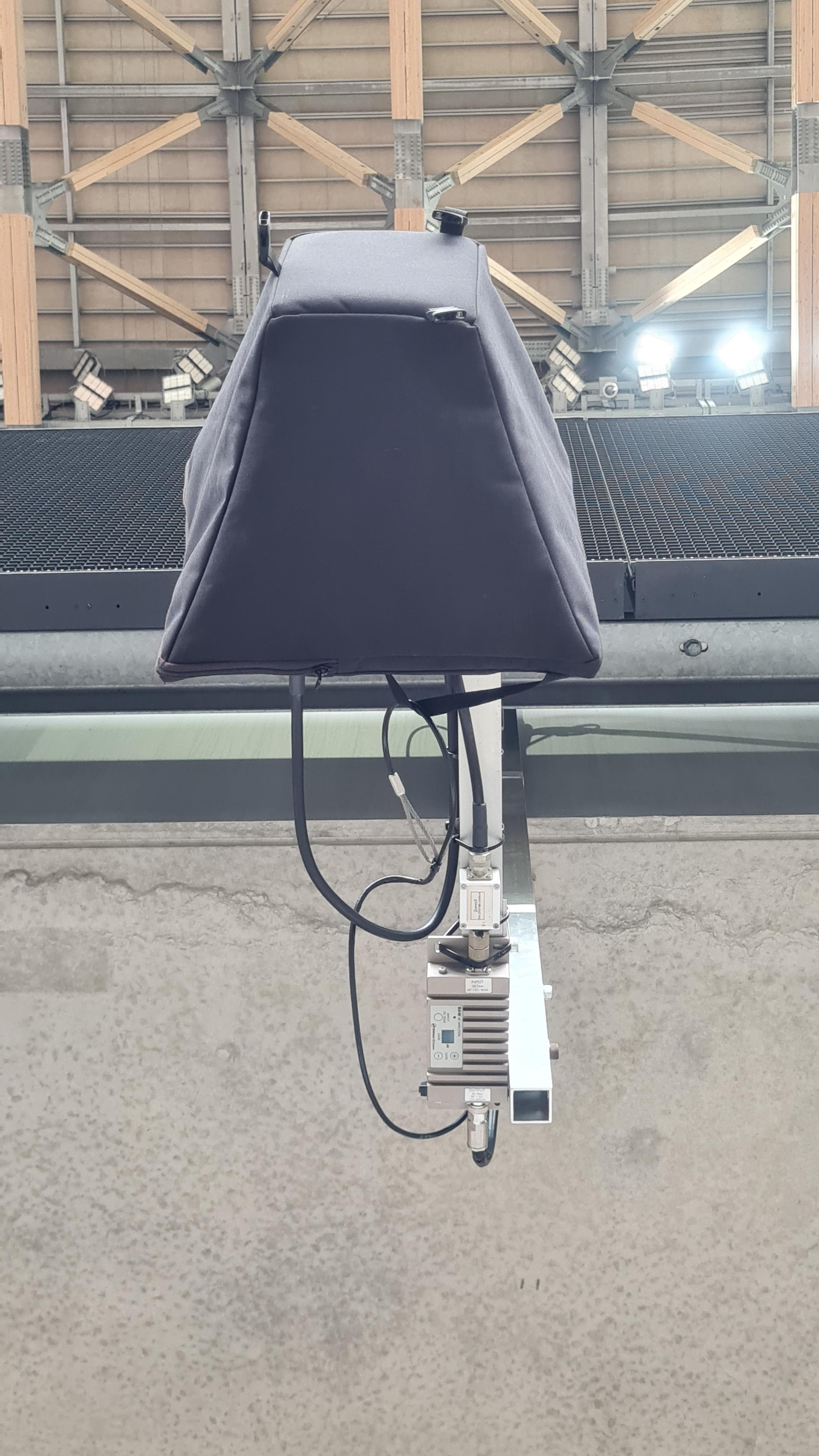 The final results? With everything essentially running in triplicate, everything worked with no dropouts, just as planned by Steve and his expert team at NW Group.