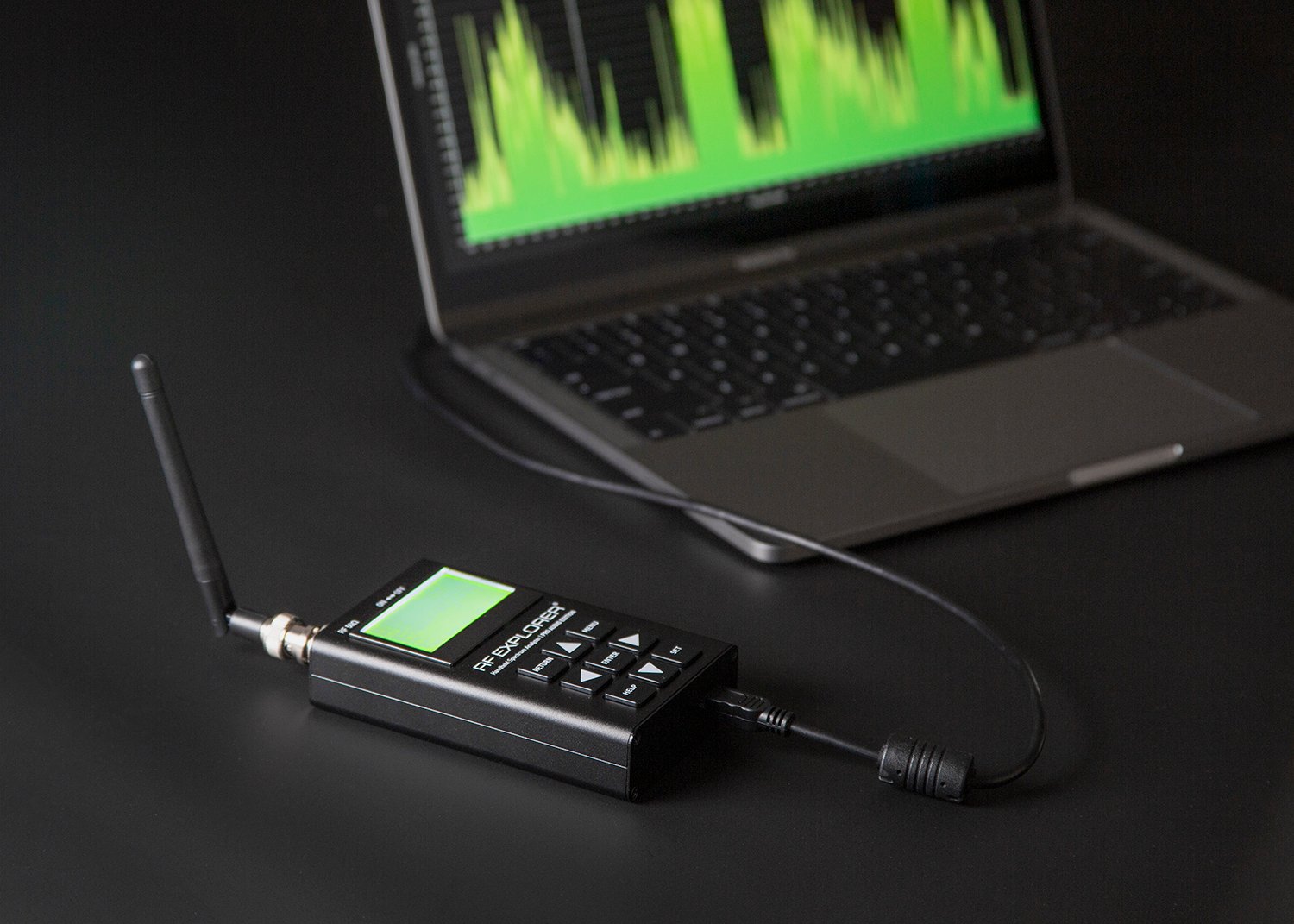 We usually refrain from talking about our own products on this blog, but occasionally we need to make an exception.
Last week, we released a long anticipated native Macintosh OS X (not compatible with Windows) spectrum analysis and frequency monitoring application for use with RF Explorer® portable spectrum analyzers as well as RF Venue's rack-based RF Explorer® RackPRO, called VANTAGE.
Vantage is the first professional third-party RF Explorer interface and coordination program that was built exclusively for the Macintosh OS X environment.
"For years, RF Explorer spectrum analyzers have been cost-effective, accurate analysis tools used by countless audio professionals and radio enthusiasts," our CEO Chris Regan said after launch last week. "They allow visualization of the radio spectrum at a superb price, and connecting them to a computer through USB lets you do some very powerful things."
"As Mac users ourselves, we've shared our customers' interest in a robust, but very easy-to-use native Mac application for our RackPRO as well as the larger RF Explorer family of spectrum analyzers. Vantage will enable even the most novice wireless operators to visualize, monitor, and manage their facility's RF systems without any steep learning curve."
The new software was designed with reliability and speed in mind.
Vantage is composed of three core features – spectrum scanning, frequency monitoring, and CSV file exports of scan data.
Users can manipulate scan range and monitor frequencies on the fly, and easily run Vantage uninterrupted in the background while using other programs simultaneously.
The export feature generates CSV files compatible with Shure Wireless Workbench® (WWB) and Professional Wireless Systems' Intermodulation Analysis System® (IAS), so audio professionals can improve their existing coordination workflows in WWB and IAS by augmenting them with wideband scan data from an RF Explorer in any frequency range.
"RF Venue is committed to developing for the Mac and is continuing work on the Vantage codebase," Chris continued, "with new advanced features planned to launch in the near future. We'll be making new features available to all Vantage users via application upgrades."
Vantage is available to try for free for 14 days at www.rfvenue.com/vantage, and priced at $99 per license.