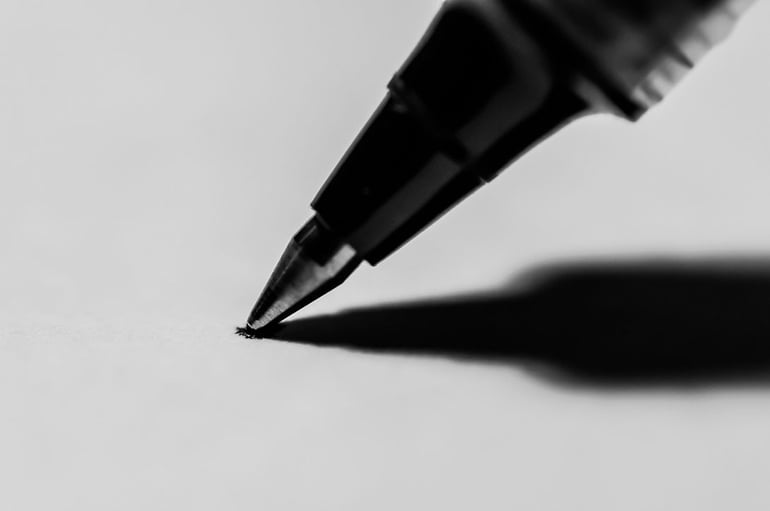 We still don't have the final, final rules for the Incentive Auctions, but we are getting damn close.
The purpose of the hair-splitting document, "Incentive Auction Second Order on Reconsideration" is to address the petitions for reconsideration that have trickled in over various proposed Incentive Auction rules, and more importantly, "to provide certainty for prospective bidders and other interested parties in advance of the incentive auction."
The Commission wants to give broadcasters and bidders as much information as possible about how the auction will work. Broadcaster participation will be more robust if they believe there is a higher likelihood of receiving a big payout, and advance information allows bidders to formulate a more coherent (and larger) bidding strategy. That's why we can be much more sure of the discussions around these rules for wireless microphones than we have been in past documents.
Here is a summary of pending or passed regulations that benefit wireless audio users. I've sorted them by confidence: regulations/changes we either know we have (or are very confident we will get), and regulations/changes that will probably come to pass. More detailed discussion follows the summary.
High Confidence
Expanded eligibility for Part 74 licensure.
One reserve channel, nationwide, shared by both unlicensed wireless microphones and white space devices.
Operation permitted in the guard bands and duplex gap.
Unlicensed and licensed microphones may operate closer to active TV stations.
Moderate Confidence
Ability for licensed Part 74 users to reserve white space channel with priority over TVBDs.
4 MHz of spectrum within the duplex gap for exclusive use of licensed wireless microphones.
Exploration of additional frequency bands outside of UHF for use by wireless microphones after auction.
Licensed wireless microphones operating inside the contours of active TV stations.
Improved speed and reliability of WSD database.
Reserve Channel and Additional Spectrum
There will be a single reserve channel in UHF in all markets that will be shared by wireless microphones and white space devices.
More specifically, The Commission denied petitions to deny the creation of a single reserve TV channel in all markets, which means they can now move forward with proposals to finalize its creation.
This received its own hair-splitting NPRM, which I think is the fruit of a proposal that was being circulated to the Commissioners internally for some time, because it isn't listed on the circulation page anymore. It mostly discusses the challenges of repacking TV stations into remaining spectrum without eliminating the reserve channel.
The Commission is considering giving licensed (Part 74) wireless microphones the ability to reserve the reserve channel with priority over white space devices.
Guard Bands and Duplex Gap
The duplex gap will remain the size that has been previously discussed. 11 MHz. And unlicensed wireless devices will be allowed to operate there. We don't yet know what size the guard band (located between the downlink portion of reallocated spectrum and the UHF band) will be, but we do know that wireless microphones will be allowed to operate there.
Licensed wireless microphones may be given 4 MHz inside the duplex gap for exclusive use (no unlicensed TVBD/WSDs), but the Commission has also recently said that where necessary they will place a TV channel in the duplex gap in crowded markets, which puts the usefulness of these 4 MHz in doubt.
As I wrote a few weeks ago, LPTV advocates are concerned that allowing unlicensed devices to operate anywhere in UHF where licensed devices are not is inappropriate and possibly illegal.
Last week the commission pointed back to the Spectrum Act which, indeed, authorizes both the size of guard bands and their use for unlicensed, and said, "The fact that the Spectrum Act allows us to make guard bands available for unlicensed use does not mean that we are reallocating spectrum from licensed services to unlicensed use."
I don't think it is too much to say that LPTVs are getting thrown under the bus, and my heart goes out to the millions of rural and underserved populations and that rely on LPTVs for information and entertainment in the absence of access to other forms of media and connectivity, even though wireless microphones received some accommodations here that LPTV advocates fought against.
The ATBA's thoughts on this matter are here.
There are related concerns for non-commercial Class A stations that wish to remain on the air.
Vacating 600 MHz
There wasn't much on this. In part because while this document was being written, the NAB/Sinclair challenge was still being debated in a D.C. court of appeals. Therefore the Commission declined to consider requests relating to the 39 month post-auction transition period.
In between when this document was finalized and when it was released, the FCC triumphed in the appeals court and the challenge from the NAB was, at least for the moment, defeated. I assume if they do not appeal yet again and take it around to the rest of the D.C. Circuit and potentially Supreme Court, we will hear more details about the 39 month transition period soon. In fact we will hear either way because the NAB litigation is not the only one in the pipes.
There was also no discussion on the definition of when a cellular company is said to "commence operations" in purchased spectrum.
Compensation for Displaced Wireless Microphone Users
As was voraciously reported in the trade journals, Sennheiser filed a petition arguing that the forward auction winners should be compelled to compensate wireless microphone end-users for the expense of replacing 600 MHz equipment. Specifically:
"It challenges the Commission's decision not to require reimbursement on the grounds that wireless microphone operations are "secondary," and asserts that the Commission has statutory authority outside of the Spectrum Act to require such reimbursement."
While Sennheiser cleverly discovered that the FCC does have the authority to compel primary incumbent winners to compensate mic users, such an event would be completely unprecedented, and the FCC has no intention of using the loophole.
Although compensation would be a welcome turn of events for our industry, it's very unlikely and this most recent document puts another nail in the coffin to that end.
"Contrary to Sennheiser's arguments, our rules and policies are clear that licensed wireless microphone operations are secondary, and not primary, in those portions of the current TV bands that will be reallocated for wireless services following the incentive auction. The Commission has never required that primary licensees (here, the 600 MHz Band wireless licensees) moving into a band reimburse users that have been operating on a secondary basis in that band. We also decline to require reimbursement of unlicensed wireless microphone users that currently are operating pursuant to a limited waiver under certain Part 15 rules; unlicensed users as a general matter do not have vested or cognizable rights to their continued operations in the reallocated TV bands."
Leading image courtesy Dwayne Bent.