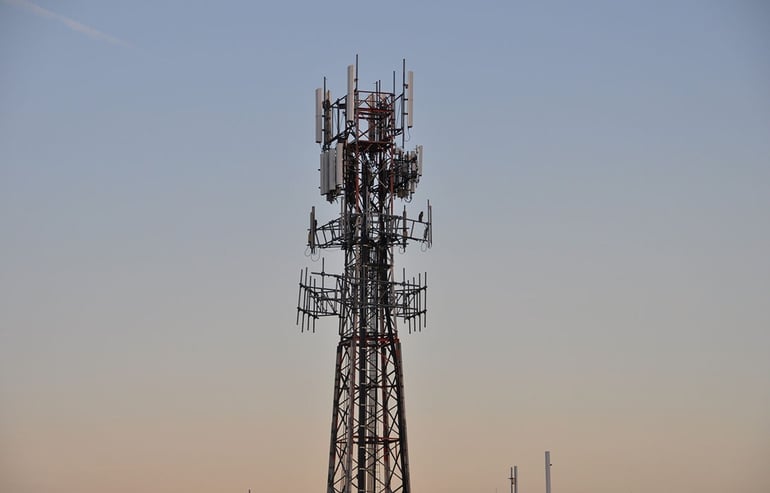 AT&T filed a comment that stakes out what they believe to be the rights of auction winners in the new 600 MHz band. Chiefly, that they should be able to kick wireless microphones, TVWS, and LPTVs out of their expensive spectrum at their convenience.
We had hoped (although not known for sure) that we might have up to 39 months after the auction to cease operations. Mics would have to move once the broadband networks "commenced operations."
What, and when, "commencing operations" actually entails is what was debated in the round of comments to this March PN, and what AT&T filed comments for on the 18th.
To be clear: nothing has been decided, yet.
The FCC had proposed that a network would commence, "when it begins site activation and commissioning tests, using permanent base station equipment and permanent antenna or tower locations."
If this becomes the adopted definition of "commence operations," we will have a reasonable cushion, because building permanent base stations and other infrastructure takes time.
But AT&T doesn't want to have to wait to give unlicensed wireless microphones, TVWS, and LPTVs the boot.
"commencing operations" should mean beginning any radio frequency transmissions in the 600 MHz band anywhere in a given PEA... nothing in the Spectrum Act even remotely suggests that a licensee must make a significant capital investment in deployment—let alone provide actual service—before it can freely access its exclusively licensed spectrum in a given market.
They propose giving users 120 days notice after this definition of "commence."
AT&T makes it very clear that the FCC is not to throw unlicensed users any bones, and they base their arguments on Congressional authority in the Spectrum Act.
While some secondary and unlicensed operators may provide laudable services to the public, in Congress's judgment such services are not to be protected during the 600 MHz band's reallocation for exclusive uses. Consistent with this directive, the Commission should not interpret "commence operations" in this proceeding to effectively rewrite the Spectrum Act, granting secondary and unlicensed users a significant spectrum windfall.
It seems the value or services of unlicensed users and LPTVs are getting boxed out by auction bidders and primary incumbents, at least in the comments.
Last week I wrote about NAB's response to the March PN on commencing operations and unlicensed and LPTV use of the guard bands and duplex gap.
They, too, dislike the idea of unlicensed users hanging out in fleeting post-auction 600 MHz airwaves, especially over the rights of Class A TV licensees.
AT&T was quick to parlay the NAB's response (the NAB, not typically an ally to cellular) for their own purposes.
...it would "defy logic" to allow unlicensed users to easily clear the guard bands by a date certain while wireless licensees are required to navigate burdensome and time-consuming criteria to clear the spectrum they spent massive amounts to acquire. Even NAB agrees, noting that the Public Notice "continues a disturbing and unprecedented trend of elevating unlicensed operations" above other spectrum uses.
Comments to the March PN are now closed.
Although there are some unprecedented angles to allowing unlicensed devices prolonged or continued access to 600 MHz spectrum, the Incentive Auctions themselves are unprecedented—Chairman Wheeler has said so himself—and wireless microphones are an unusual class of device.
Let us hope that the Commission recognize the importance of a gradual transition out of 600 MHz for the many industries that rely on wireless microphones.
Leading image courtesy Carl Lender.